Samsung Chromebook 2 packs Intel chip for entry-level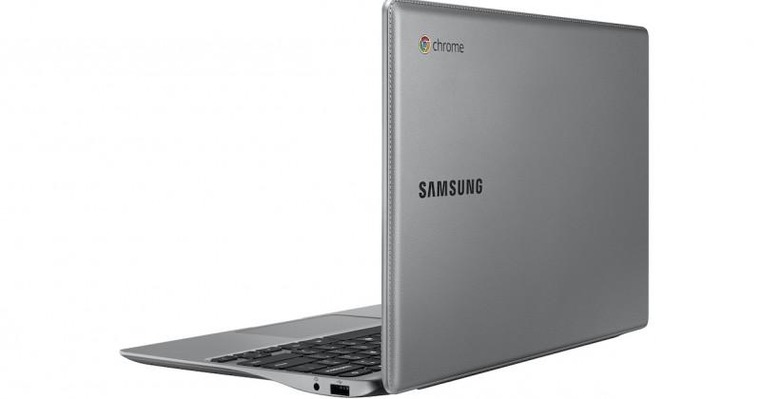 Samsung has launched a new version of its Chromebook 2, an 11.6-inch notebook running Google's Chrome OS and powered by an Intel processor rather than one of the South Korean's own Exynos ARM chips. The new notebook will drop at under $250, challenging low-cost Windows laptops in the process, while battery life will be a healthy nine hours according to Samsung's estimates. On the outside, meanwhile, there's a faux-leather finish which is likely to prove divisive among Chromebook buyers.
We've seen that textured plastic before on previous Samsung Chromebooks, as well as on smartphones like the Galaxy Note 3, and its always proved contentious as to whether the company's idea of a "premium finish" lines up with what users actually think looks and feels good.
Still, the 11-inch Chromebook 2 should at least be sturdy. Inside the 2.6 pound chassis there's a metal frame, and the whole thing is a 0.66-inches thick for easier transport.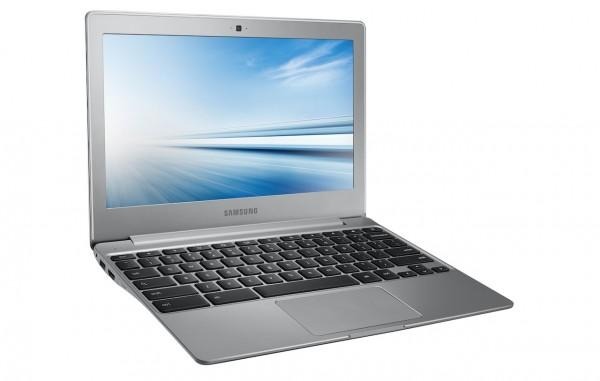 The display runs at 1366 x 768 resolution, admittedly on the low end for a Chromebook now we've seen 1080p models like the Acer Chromebook 13 FHD, but a little more forgivable on a smaller machine. There's 2GB of RAM and 16GB of storage, along with Google Drive for cloud-based capacity.
Stereo 2W speakers and a 720p HD webcam are slotted in, and Samsung has used a slightly curved keyboard which it claims is better for ergonomics.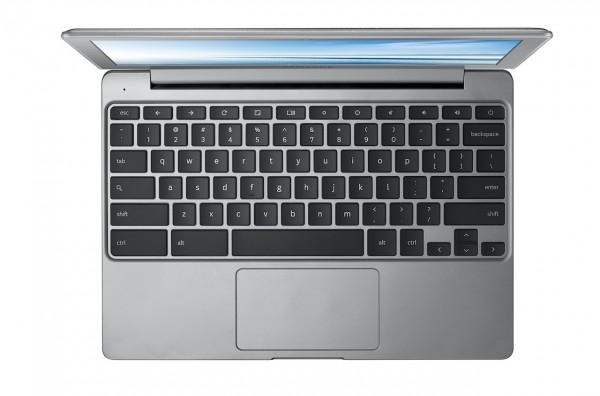 Just as with that claim, we'll have to wait and see how Intel's Celeron N2840 2.58GHz processor compares to the ARM-based chips Samsung has been using in its other recent Chromebook 2 models, however.
The Samsung Chromebook 2 with Intel Celeron is up for preorder now, priced at $249.99, and will begin shipping from October 20th.