Samsung Chromebook 2 13.3 hands-on and first-impressions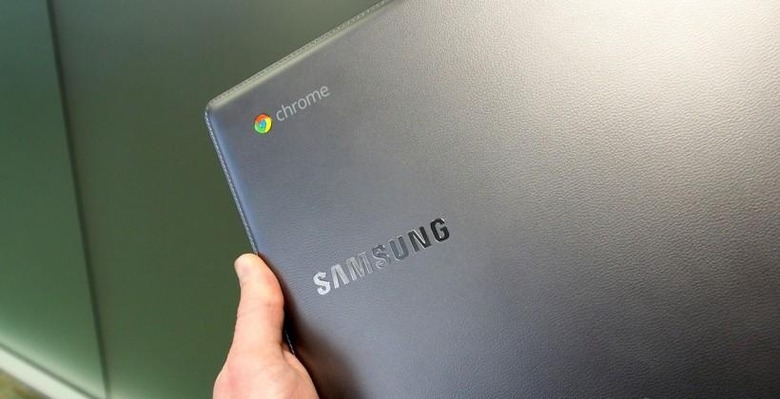 With the newest generation of Chromebooks they've got prepped for the public, Samsung brings on their Galaxy styling to the web-based OS's hardware. With the Samsung Chromebook 2 13.3" model, we're seeing a 13.3-inch 1920 x 1080 LED display that's surprisingly bright – and sharp, of course. This machine will be offered in gray and will be appearing in the public in April of 2014.
This Chromebook works with Samsung's Exynos Octa processor technology under the hood, which means we're getting some next-level speed. This speed boost is especially notable when compared to last-generation's units, those seeming quite a bit slower now side-by-side.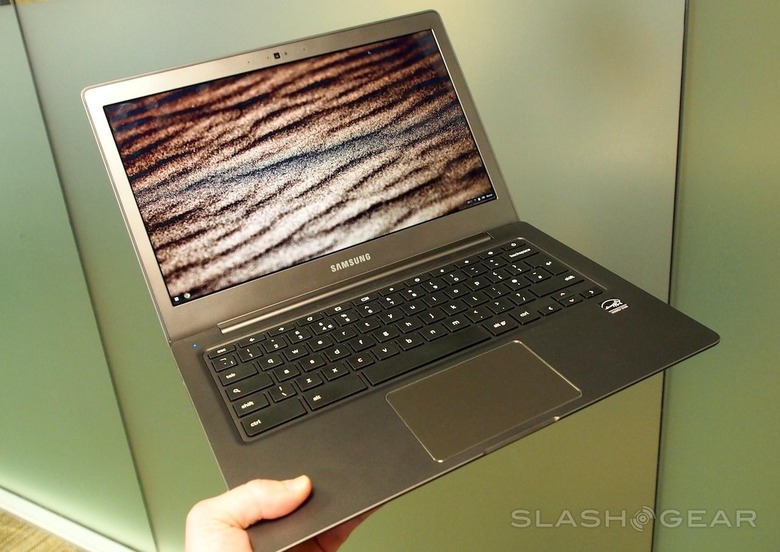 Samsung's claim that we will be waking up from standby mode in under a second seems to more or less hold up, while cold booting inside ten seconds works like a charm. While the plastic chassis can get a little flexy around the bottom corners of the display when held open, the color and the make do not detract from the fine quality of the screen.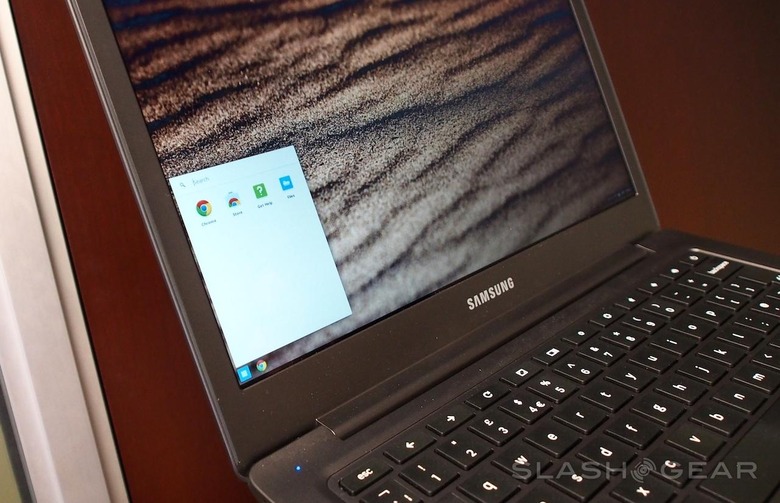 Meanwhile the fake leather stitching around the outside top of the machine is nice to look at, but doesn't exactly scream premium. Samsung suggests that this makeup and texture will work wonders in an educational setting with kids, as it adds a bit to the grip of the whole unit.
This unit works with a 720p webcam up top of the monitor and a combo headphone jack and microphone socket so you can chat with Google+ Hangouts. You'll be working with a single microSD card slot for expanded storage as well as a full-sized HDMI port, 1x USB 3.0 port, and 1x USB 2.0 port.
This model will be released alongside the 11.6-inch Chromebook 2 from Samsung, with the smaller ringing in at $319.99 USD and the larger at $399.99 USD. We'll see both models appearing in April of 2014.