Samsung Chromebook 2 11.6" and 13.3" pack Exynos Octa and GS5 style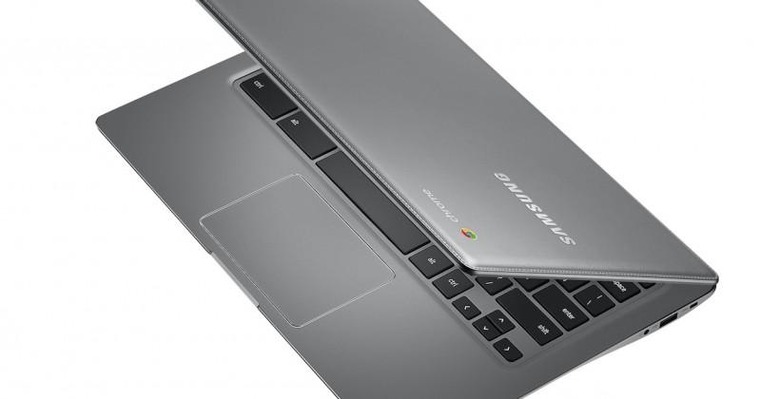 Samsung has taken the wraps off its new Chromebook 2 Series, offering two different ARM-based sizes and borrowing the stitched, textured finish of the Galaxy S5 for its lid. Both the 11.6- and 13.3-inch versions of the Chromebook 2 Series run Google's cloud-centric OS on one of Samsung's own Exynos 5 Octa processors – 1.9GHz on the smaller model; 2.1GHz on the larger – with 4GB of memory and up to 8.5hrs of battery life.
The Chromebook 2 11.6-inch has a 1366 x 768 LED display, 16GB of internal storage, and a battery that lasts up to 8hrs. It measures in at 11.4 x 8.06 x 0.66 inches and 2.43 pounds, and will be offered in black and white.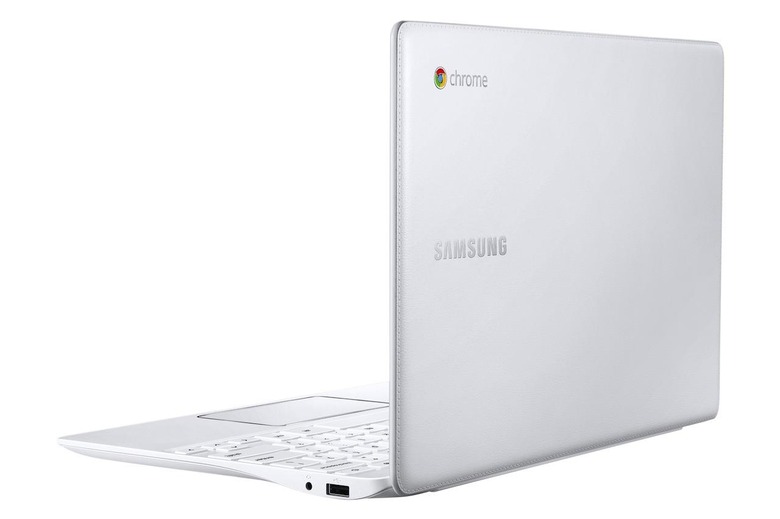 As for the Chromebook 2 13.3-inch, that has a 1920 x 1080 LED display and the same 16GB of storage, along with a battery that Samsung estimates will go an extra half-hour over its smaller sibling. It measures 12.72 x 8.8 x 0.65 inches and weighs 3.09 pounds, has 2Wx2 speakers, and will be offered in gray.
Both versions have a 720p webcam, a microSD card slot, and a combo headphone jack and microphone socket. There's also an HDMI port, one USB 3.0, and one USB 2.0.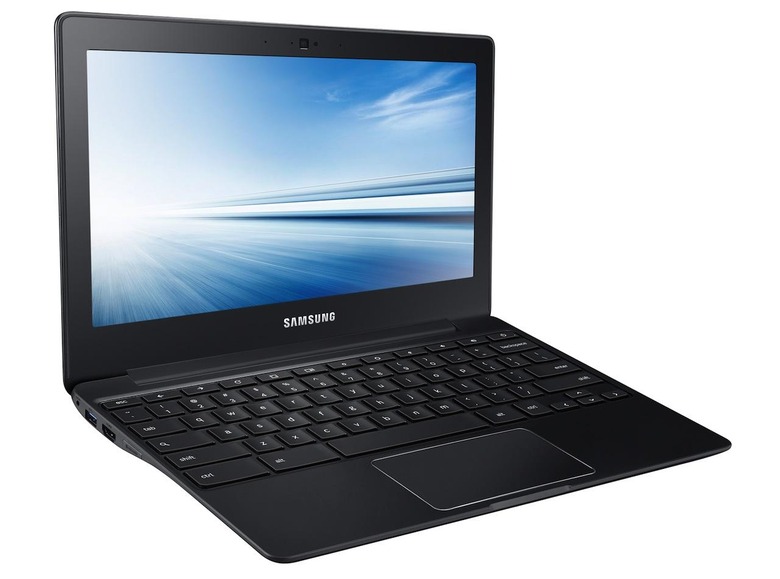 Versus the older model, Samsung is claiming a big boost in usable speed from the new Exynos chips. That includes waking from standby in under a second, and cold booting in less than ten seconds.
The 11.6-inch Samsung Chromebook 2 will go on sale at $319.99, while the 13.3-inch Chromebook 2 will be priced at $399.99. Both will hit stores in April 2014.