Samsung Chromebook 2 hits pre-orders in two sizes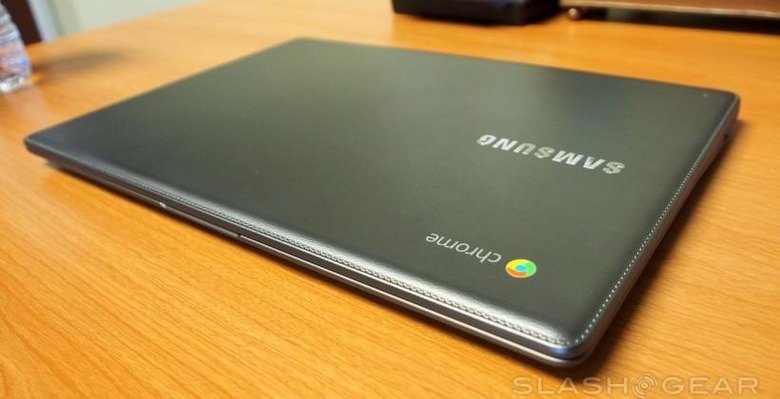 It's time for Samsung's push of their newest wave of Chromebooks in the devices known as "Chromebook 2." Despite the simple name, these devices are hardly small potatoes, coming in both 11.6-inch and 13.3-inch display sizes with HD and Full HD resolutions and LED technology. Both devices work with light chassis, 16GB of storage, and 4GB RAM as well.
Inside the Chromebook 2 series, Samsung has packed their own Exynos 5 Octa processors. These processors are clocked at 1.9GHz for the smaller device and 2.1GHz for the larger and work with 2MB L2 Cache. Both devices work with 4GB DDR3L System Memory (RAM) at 1600MHz (onboard) as well as 16GB e.MMC iNAND Embedded Flash Drives.
As you'll see in our full Samsung Chromebook 2 hands-on, both devices work with a 720p HD Web Camera and a number of ports for media transfer and sync. In both units you'll find 1x HDMI out, 1x USB 3.0, 1x USB 2.0, 1x MicroSD multi-media Card Reader, 1x Headphone out/Mic in combo port, and 1x DC-in for power.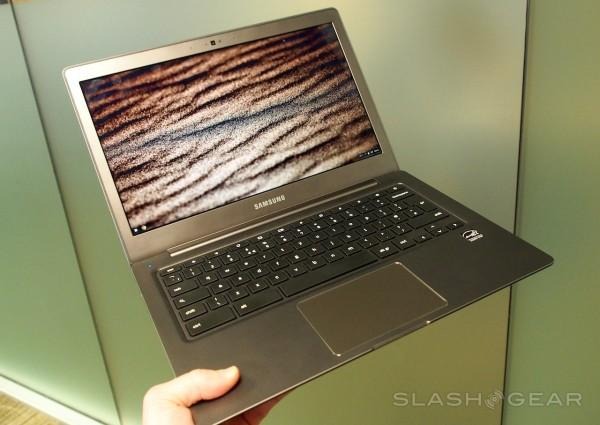 The difference between the two units is the display, first of all, with the 11.6-inch Samsung Chromebook 2 working with an HD LED Display at 1366 x 768 pixels. The 13.3-inch Samsung Chromebook 2 works with a Full HD LED Display at 1920 x 1080p.
The smaller device will come in at $319.99 USD with both Jet Black and Classic White. The larger device will come in at $399.99 USD and will be available in Luminous Titan Gray. Both devices will be available on pre-order immediately if not soon and shipping begins in late April, 2014.