Samsung Cat.18 LTE modem is fastest yet (but there's a catch)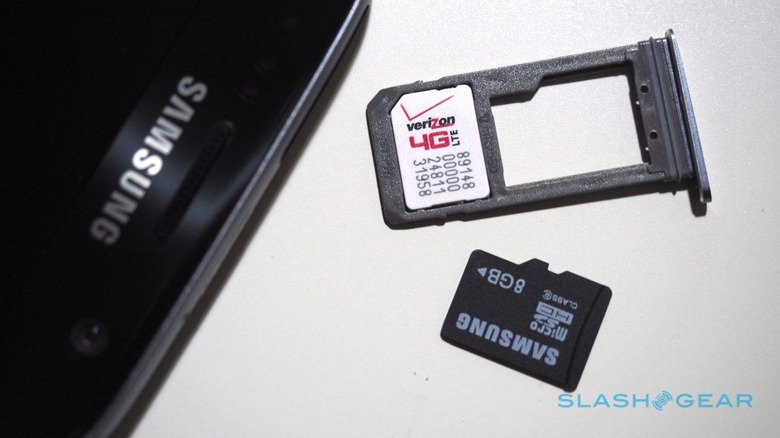 The smartphone chip wars may have focused on processors so far, but just how fast your data connection is has become the next frontier. It's one that Samsung plans to dominate in, too, with the arrival of the new Samsung Cat.18 6CA-supporting LTE modem. It promises a 20-percent improvement in maximum download rates, with the potential for big performance jumps when dealing with data-heavy tasks like streaming video.
The new modem builds on Samsung's existing, Cat.16 LTE modem, launched earlier this year. That was part of the Exynos 9 Series (8895) System-on-Chip, and offered the industry's first 5CA (carrier aggregation) support. As a result, with the right network and in the right conditions, it could theoretically offer 1.0 gigabit downlink speeds.
This new Cat.18 modem supports 6CA, meaning it can now aggregate up to six bandwidths from different component carriers. It's combined with 4x4 MIMO and 256 QAM, and Samsung says that – again, in the right conditions – it can hit up to 1.2 Gbps downlinks.
Meanwhile, there's also support for Licensed-Assisted Access (eLAA), aka LTE-U. That allows for the aggregation of both licensed and unlicensed spectra, meaning that in areas with the correct hardware setup, phones, tablets, and other devices with eLAA could combine both carrier networks and spectrum shared with other wireless users. It's something we've seen carriers look to in traffic-dense areas, where a localized network relying on unlicensed spectrum could help shift some users off the traditional backhaul.
The end result? Samsung says a full-length HD movie could arrive on your smartphone within 10 seconds, while video calls and streaming will buffer less, and live-broadcasting will be smoother and lag-free. Of course, the hardware in the phone in your pocket is only half of the story.
The other is the network you're trying to use, since Cat.18 LTE is effectively overkill if your carrier doesn't have the infrastructure to handle it. To be blunt, any device using Samsung's new modem – which, the company says, will begin mass production by the end of the year if all goes to plan – will be ahead of the curve. That is to say, don't expect much 1.2 Gbps LTE action any time soon.
Nonetheless, it's an important step for Samsung to take. As we've seen in the latest batch of iPhone 8 rumors, which suggest Apple's plan to hedge its bets with LTE modem suppliers and combine both Qualcomm and Intel chips has ironically forced the company to limit the maximum performance of the upcoming smartphone, competition is definitely heating up when it comes to how your phone communicates with your carrier.