Samsung Bixby videos show why the S8 assistant is special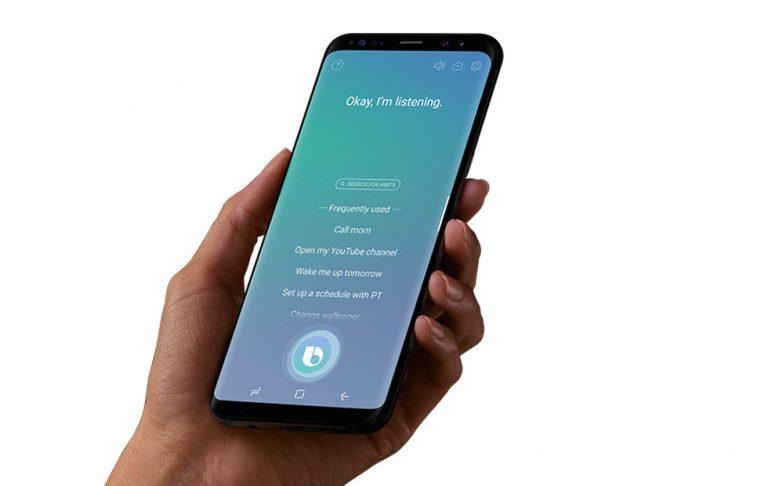 Samsung's Bixby Voice may have taken longer than expected to reach the Galaxy S8, but now the company is wasting no time explaining just why it thinks its Assistant is better than Google or Apple's. In a new series of videos, Samsung has started digging through the functionality Bixby offers on the smartphone – and will also support on upcoming devices like the Galaxy Note 8 due to be released later in the year. Who knows, you might even resent the dedicated Bixby button a little less along the way.
Samsung's first video may look like your typical glitzy demo reel, but in fact it goes a long way to hinting at how Bixby is very different from Google Assistant and Siri on the iPhone. Where its rivals arguably attempt to replace interacting with the display altogether, Bixby is more like another layer on top of the regular phone experience. Indeed, Samsung's boast is that anything you can do with touches, taps, and swipes on your Galaxy S8's display, you can now do solely by voice.
That means capturing screenshots, turning photos into profile pictures, and hunting through photos before doing edits. There's integration with third-party apps too, like the ability to summon an Uber.
Samsung's second video focuses on more specific functionality, namely how to use Bixby to handle reminders. That includes basics like setting a parking reminder, pulling in location in the process, but also taps into the settings of the phone too, like asking the assistant to turn the ringtone volume all the way up. Bixby can be triggered either by pressing the side button or by saying "Hi Bixby".
The third video, meanwhile, goes deeper on how Bixby integrates with settings. You can turn on the mobile hotspot, for instance, adjust the screen brightness, and trigger other settings like the blue-light filter and Bluetooth. Of course, there are going to be times when it's easier to just do all this by hand, but for those moments when you're otherwise occupied Bixby is a lot more capable at the fundamentals than either Google or Apple's assistants.
Of course, all this is only useful if Bixby gets the basics of voice recognition right. It's definitely early days for the system, and as is the case with all such agent services it'll likely improve in the background as Samsung works on the server-side backend. One potential point of concern is that the company's team working on Bixby is reportedly much smaller than the groups Google and Amazon have working on the Assistant and Alexa, respectively.
MORE: How to get started with Bixby on the S8
That's supposedly put a damper on Samsung's "Bixby speaker" ambitions, which were apparently to take on Amazon Echo, Google Home, and the upcoming Apple HomePod with a smart speaker of its own. According to whispers out of South Korea, the company has decided that the playing field is too dominated by Amazon to be worth attempting right now, and is focusing its efforts on Bixby on phones instead.