Galaxy S8 Bixby Voice: How to get started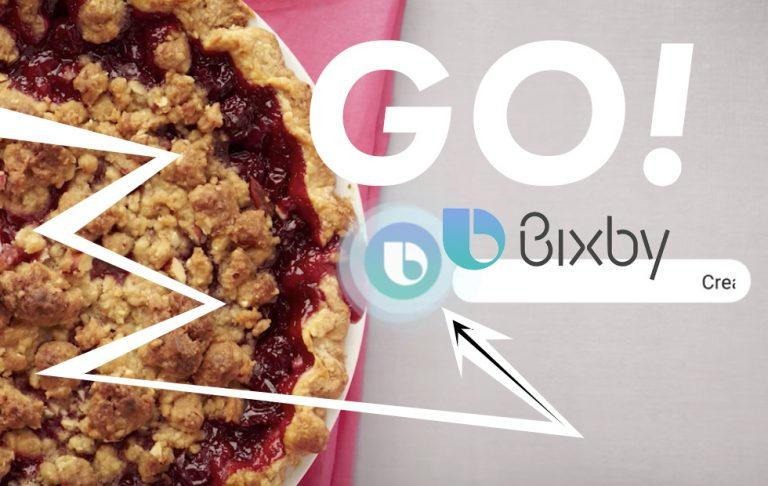 This week Samsung's Bixby Voice feature begins to roll out to users everywhere – here's how to get it. This system is a relative long-time-coming, when we consider how long it was since Samsung revealed the feature for the phone. Just as the phone itself was first announced, so too was Bixby's ability to speak with its master – you, the owner of the Galaxy S8.
Before activating Bixby Voice, know this: it's not quite perfect – not yet. As JC suggested this morning, it's a big of a chicken-and-egg problem, one in which a massive number of users are needed before the company's smart machine can work with what they've got. The more people that use Bixby's Voice component, the smarter it gets.
Above you'll see the first Bixby Voice preview. It has to do with cats and such. Below you'll see one of three Bixby Voice tutorials. More like promo videos – but still! Helpful to see what can be done.
To push users to use Bixby Voice – or to encourage them, rather, they're gameifying the process. Each time a user sends a message, makes a call, updates settings, or gives feedback with Bixby, they'll earn XP. This XP process with the Galaxy S8 and Galaxy S8+ starts when Bibxy Voice is released and goes until September 14th, 2017.
XP can be converted into Samsung Rewards points if they wish. These Samsung Rewards points can then be used to try to win prizes from Samsung, including Samsung hardware, gift cards, trips, and other oddities.
Only those users in the United States and Korea for both the Samsung Galaxy S8 and Samsung Galaxy S8 Plus. According to Samsung, this includes Galaxy S8 and S8+ from AT&T, Sprint, T-Mobile, Verizon and U.S. Cellular. That'll be nearly the lot of them.
To attain this new feature ability in the Galaxy S8 or S8+, users need only follow the steps below. It's really a matter of allowing Samsung to run the process.
How to Activate Bixby Voice:
1. Press the Bixby button on the Galaxy S8.
2. Wait to see Samsung's update message.
3. If update message appears, tap OK!
The update process will begin only starting at Midnight EST. Before that, it MIGHT pop up for some users – but don't hold your breath!
The first video is about using one's alarm. The second is also about an alarm, but has a bit more to do with checking the weather. It also features a man in his bed, like the first.
Finally, there's a video about settings, and the tinkering with settings therein. Watch out for selfies. So many selfies, and this lady changing the settings. It's just terrible what she's done.