Samsung Bada handset purportedly leaks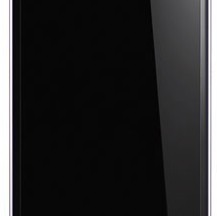 Samsung's Bada OS, freshly announced – though far from released – for mobile devices is reasonably interesting on its own, but we always prefer to have an inkling of hardware to go along with our software speculation.  Happily that itch has been allegedly scratched this morning, with a render of what's purported to be the first Samsung Bada device.
Willeke at GSMHelpDesk has been slipped an image of this touchscreen handset, though there are no accompanying specifications to tell us what sort of experience we can expect.  That leaves us arguing the aesthetics, and while the device pictured is reasonably inoffensive, it doesn't exactly distinguish itself from any other touchscreen-centric candybar.  Perhaps there's a slide-out QWERTY keyboard waiting to wow us, but right now hardware controls look to be minimal.
Of course, you can readily speculate about what the likely specs of the handset might be – UMTS, probably WiFi for easier app downloads, since Bada seems all about third-party development, and a reasonably high megapixel camera – and given Samsung's recent love of AMOLED displays it's probably not too far a stretch to presume that sort of panel will make an appearance.  Unfortunately we'll likely have to wait until closer to the start of 2010 before we see any actual launch information from Samsung themselves.