Samsung ATIV Book 9 Plus beefed up with Core i7 and Windows 8.1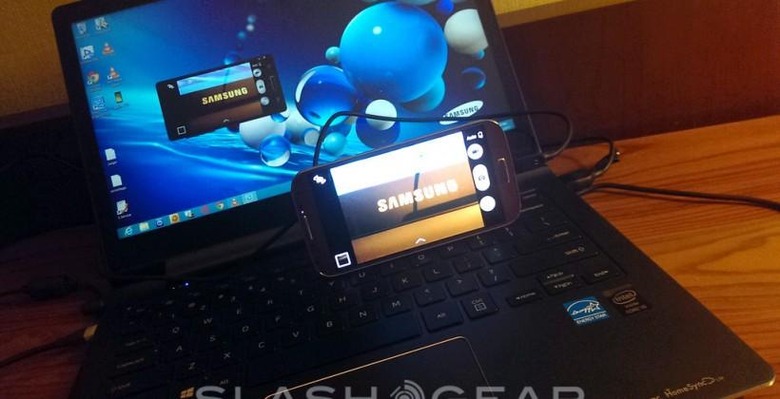 The notebook team at Samsung have unveiled a new Ultrabook configuration this week in the ATIV Book 9 Plus, a machine rolling out with a build just a pinch (or a punch, whichever you perceive it to be) of a feature set upgrade. This new configuration still works with a 13.3-inch QHD+ 3200 x 1800 pixel display with 10-point multitouch abilities, but this time you're rolling with Windows 8.1 right out of the box. This configuration also – importantly – works with an Intel Core i7 processor (Haswell) rather than the same generation in i5 style.
The ATIV Book 9 Plus continues to work with the ultra-thin sleek and strong body of the original released earlier this year. Here you've got Samsung presenting the aluminum they've had requested in their smartphone lineup for several years, creating in the process a high-quality yet ultra-light presentation in a still-powerful configuration – with a 256GB SSD to boot.
The touchscreen also has a few oddities in it – good oddities, that is. While you can indeed stick this display anywhere from 180 to 0 degrees (closed), you'll find an extra bit of locking in at around 110 degrees – a natural space where touchscreen tapping will likely occur the most. You'll also find this unit continuing the line of Samsung PCs that work with SideSync, a system that allows you to see a virtual version of your smartphone on your display, allowing drag-and-drop file-sharing and remote control via a USB cord or over Wi-fi.
The Samsung ATIV Book 9 Plus works with an MSRP starting at $1799.99 USD and it'll be appearing on the market right around early November. There's still the original ATIV Book 9 Plus on the market as well, working with an Intel Core i5 processor with the same price it's been available at for a while, $1,399.99 USD at its most basic. Stay tuned for SlashGear's full review of the Samsung ATIV Book 9 Plus sooner than later!