Here's how to get Windows 8.1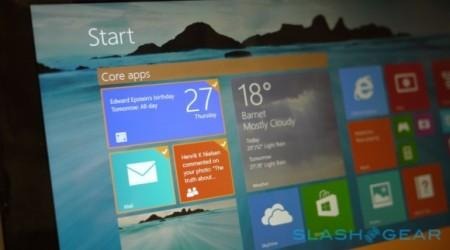 Microsoft has finally got around to releasing Windows 8.1, the company's first significant refresh of its desktop, laptop, and tablet platform. Available as a free update to those already using Windows 8, the new upgrade refreshes how the Metro-themed Start menu looks and works, with easier access to all applications, boosted multitasking with the ability to show up to four titles on-screen at any one time, and deeper integration of Bing search.
Microsoft's core apps have also been updated. The Mail app now promises easier navigation as well as better handling of business accounts, something previous versions have struggled with. Xbox Music has also been refreshed, and adds in Xbox Video support for TV and video content. There are also two new Bing-branded apps, for Food & Drink and Health & Fitness.
Windows 8.1 – the "hidden gem" features:
If you're a Windows 8 user on your existing PC, upgrading to Windows 8.1 should be straightforward, though it could be time consuming. You can find the download in the Windows Store, though it's a sizable file so put aside some time for it to be ready; we're also hearing reports of users encountering significant install times of an hour or more by the time their system goes through the process.
Anybody on the Windows 8.1 Beta or Windows RT 8.1 Beta can update straight between their preview version to the full version.
Those who aren't using Windows 8 will probably have to pay if they want to upgrade to Windows 8.1. Microsoft is offering full copies of both Windows 8.1 and Windows 8.1 Pro depending on the needs of the user, priced at $120 and $200 respectively.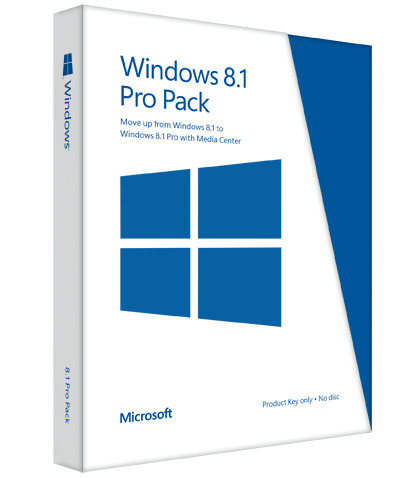 Of course, there are some minimum specifications your computer will have to satisfy if you want to get on the Windows 8.1 train. The core must-haves are a 1GHz or faster processor, 1GB of RAM (for the 32-bit install; double that if you want 64-bit), 16GB of storage (for the 32-bit; 20GB for the 64-bit), and graphics support for Microsoft DirectX 9 with the WDDM driver. If you want touch or other features there are some other boxes that need to be ticked.
If you're more interested in a physical copy of Windows 8.1, boxed versions of the software will start showing up in stores from Friday, October 18th. That's also when you'll start seeing new Windows 8.1 PCs and tablets on sale in stores, like Acer's Iconia W4 slate announced earlier today, and the Lenovo Miix2 tablet we played with yesterday.
Installing Windows 8.1 today? Let us know how you get on in the comments!