Samsung apologizes for Galaxy Note 7 recall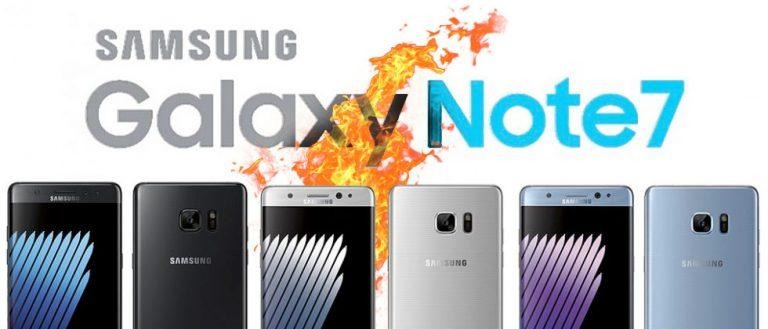 This week Samsung issued an apology to the public for the first wave of Galaxy Note 7 devices sold with a battery defect. Samsung was represented by Tim Baxter, president and chief operating officer for Samsung Electronics America, who suggested that the company has already exchanged some 130,000 Galaxy Note 7 units which, if we're reading this Consumer Product Safety Commission report correctly, means there are "about" 870,000 Galaxy Note 7 units still in consumer hands with potential to overheat and catch fire.
That's a crazy large number, if it wasn't clear – this is not the sort of thing smartphone users should be sleeping on. Literally. Charging one's Galaxy Note 7 (from this first wave of devices sold) could result in the device overheating while charging at night, setting itself on fire without warning.
DO THIS NOW: Return your Galaxy Note 7 immediately, post-haste, this instant!
The official recall report from the Consumer Product Safety Commission makes very clear that the hazard includes "The lithium-ion battery in the Galaxy Note7 smartphones [which can] can overheat and catch fire, posing a serious burn hazard to consumers."
This report was made in conjunction with similar commissions in Mexico and Canada. This report also makes clear that "Samsung has received 92 reports of the batteries overheating in the U.S., including 26 reports of burns and 55 reports of property damage, including fires in cars and a garage."
Late yesterday (after the Consumer Product Safety Commission release) came an order from the US Department of Transportation which said the following:
Individuals may only travel by aircraft with a Samsung Galaxy Note 7 smartphone device subject to the CPSC recall if they comply with the following instructions:
• Turn off the device;
• Disconnect the device from any charging equipment;
• Disable all applications that could inadvertently activate the phone (e.g. alarm clock);
• Protect the power switch to prevent the phone from being unintentionally activated or turned-on; and
• Keep the device in carry-on baggage or on their person, and do not place in checked baggage
Above is the video apology issued by Samsung through their News Channel, re-hosted on YouTube.