Samsung Android 4.0 ICS update for Galaxy S and Tab now under review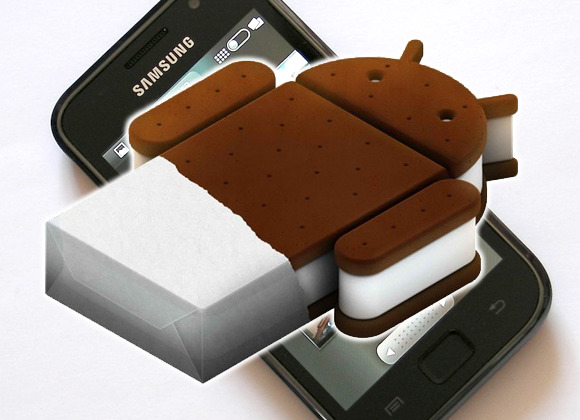 Earlier this month the software teams at Samsung sent out word that they would not be updating their Samsung Galaxy S and Samsung Galaxy Tab devices to the newest version of Google's mobile operating system Android 4.0 Ice Cream Sandwich – this week they realized that this was the wrong thing to say to the millions of users out there wanting the opposite news. What we've got this week is news via AJNews that Samsung is reconsidering their position that their own user interface TouchWiz is too difficult to parse to update to the newer system, saying that MAYBE they'll do the work anyway. What does this mean to you, the Galaxy S user? It means you'll perhaps have an update by the end of next year, if you're lucky.
While the Galaxy S, the original Galaxy S that is, and the original Galaxy Tab have in common is that by today's standards, they aren't the most fantastic. Their specifications put them positively in the mid to low range of mobile handhelds and they're not exactly the most wanted devices on the market by any standards. That said, Ice Cream Sandwich was and is made to work with no additional hardware requirements over Android 2.3 Gingerbread, so aside from TouchWiz, there really shouldn't be an issue with these devices running the newest tasty treat.
Those of you rolling with a Galaxy S or Galaxy Tab today: are you still on the software you got out of the box, or have you hacked? If you've hacked, you've got the opportunity to update to Ice Cream Sandwich much sooner than the surely late next year timeline that Samsung will undoubtedly be announcing later this week. Meanwhile enjoy your still fully functional devices to the fullest, you're in for a big treat if Ice Cream Sandwich ever drops for you!
[via Venture Beat]