Samsung and HTC home automation plans teased with ZigBee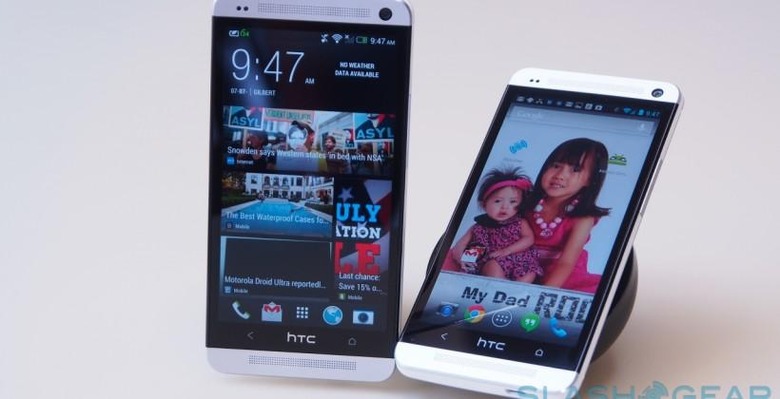 and
are flirting with advanced home automation control in future Galaxy and One smartphones, it's reported, turning new smartphones into universal remotes for lighting, entertainment, and more. The two companies are each separately working on plans for what
's source describes as "home smartphones" that blur the line between mobile products and gadgets found around the home.
For Samsung, the proposed solution is to embed
into its new phones, it's suggested. The low-power networking system – already found in products like
remote-controlled LED lightbulbs, along with Samsung's own ZigBee bulbs – creates mesh networks for whole-house coverage, and can be embedded into power switches, thermostats, and more.
Samsung is already a member of the ZigBee Alliance, and has been flirting with remote control functionality – albeit using the somewhat more mundane infrared standard – in its more recent Galaxy phones. The Galaxy S 4, for instance, has an IR blaster that, with the accompanying app, can be used to control TVs and other home entertainment kit.
HTC, meanwhile, is also bundling infrared with its recent devices; the HTC One's power button is actually also a hidden IR blaster, for instance, and like Samsung the smartphone comes with a TV remote app that can pull in real-time listings and control cable boxes and more. It's said to be looking to
, a newer iteration which is specifically focused on home entertainment and home automation hardware.
Samsung is apparently considering a standalone ZigBee-compliant accessory dongle, though exactly what they add-on would do is unclear. HTC already has a limited range of accessories for wireless home use, though focused currently on streaming media, such as
.
When we could expect to see the new devices with ZigBee support is unclear, and course it will take more than just a handset update to get a home equipped for automation. Instead, there'll need to be greater availability – and understanding – of automation accessories, though there Samsung could have an edge given its other divisions make TVs, fridges, air conditioners, and other home tech.