Samsung and Google chatted OLED partner potential spills VP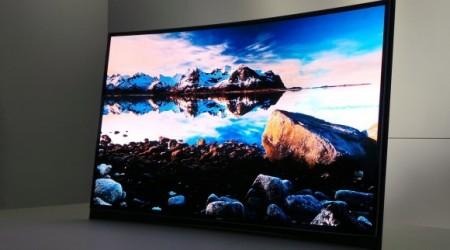 Samsung has hinted at a potential OLED partnership with Google, with chatter from within the company of a deal on OLED TVs after CEO Larry Page visited one of Samsung's South Korean OLED facilities. "During the meeting with the Google CEO, I proposed the expansion of our business partnership to him" Samsung Electronics vice chairman Lee Jay-yong told The Korea Times, describing Page's reaction as showing "interest in our OLED business."
Exactly what stage the talks – if there are, in fact, any at all beyond Page showing interest in where his Korean hosts took him to visit – are in is unclear, though sources inside Samsung suggest that if anything it's very early days. "We don't rule out the possibility to enter a new business partnership with Google in OLEDs" one unnamed official told the Korean paper, "but more time will be needed for further details."
Interestingly, while Samsung has previously made use of OLED panels for Google-branded smartphones, such as the Galaxy Nexus, the chatter between Lee and Page is apparently now around larger displays. Sources within Samsung claim Google wants to increase its collaboration in OLED TV, mimicking some of the relationship the search company has around Google TV and LG.
The ongoing relationship between Samsung and Google has been the stuff of concerted rumor over the past year, with Samsung's enthusiastic reskinning and general modification of Android – as well as the best-selling nature of the Galaxy series of smartphones – being seen as a challenge to Google's driving role in the mobile OS. However, Samsung has also been facing issues from Apple, with whom it shares a difficult supplier/competitor relationship.
Samsung continues to supply Apple with many of the components the iPhone maker uses in its smartphone and tablet line-ups, not to mention memory for its Macs, but the two have found themselves frequently at odds in the courtroom over allegations of patent infringement and design copying. More recently, Apple is said to have been diversifying its supply-chain, in what's believed to be an attempt to reduce its reliance on Samsung components.
How Google's involvement in OLED production might shift that power dynamic again is unclear, though there remains talk of both Google and Apple having smart TV ambitions yet to be revealed. Last year, tenuous rumors of an LG-made Google Nexus TV circulated, for instance, borrowing the Nexus branding from mobile and extending it into the living room.
[via AndroidBeat]