Samsung: AMOLED laptop displays in 2009, flexibles in 2010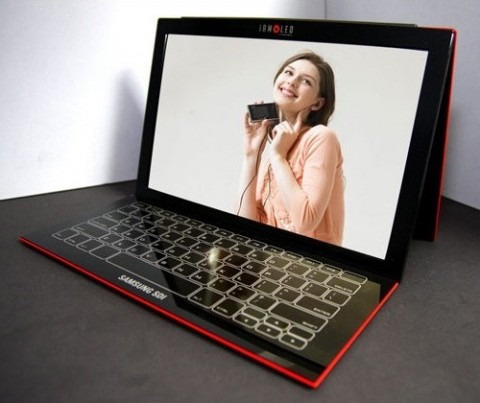 Samsung has publicly declared its goal of doubling AMOLED production in 2009, with a further doubling in 2010.  According to Daniel Lamberti, brand manager at Samsung Mobile, AMOLED will reach economy of scale sometime this year, with TVs, laptops and monitors all commercially viable.
Come 2010, and we'll see flexible Samsung AMOLED displays become commercially viable too.  Samsung SDI currently has a manufacturing capacity of two million units per year; by the end of 2010, that should have reached eight million.
Predicted sales of OLED-based panels are expected to jump by two-thirds in 2009; three of Samsung's headline cellphones at Mobile World Congress this year used AMOLED displays.  According to Lamberti, manufacturing costs are now the limiting factor in AMOLED, but that will be addressed before the year is out.
[via OLED-Info]