Samsung Alias2 hitting Verizon May 11th with E Ink keys?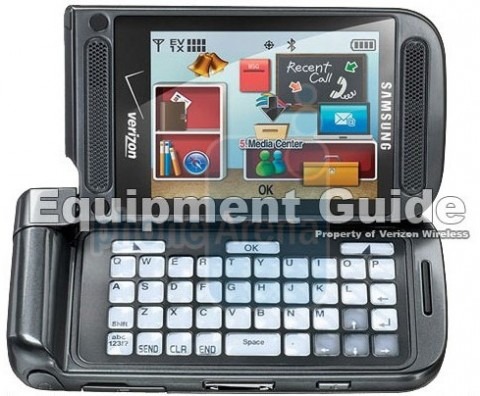 The Samsung Alias2 is tipped to be hitting Verizon store shelves on May 11th, according to sources at the carrier.  The phone will be the first handset in the US to use E Ink for its keypad: as suggested when the first images of the Alias2 emerged, the dynamic keys can switch from landscape QWERTY to portrait numeric pad.
The nature of E Ink means that using it for the Alias2's keyboard doesn't have a huge impact on battery life.  E Ink only draws power when changing, not to maintain the display, and as there's no backlighting necessary in daylight situations that could actually see the Alias2 using less power than a comparable standard etched keyboard.
Price is tipped to be $79 following rebates both instant and mail-in, though of course as with the date that's unconfirmed.  Full specifications for the handset are unknown, but the camera is believed to be 2-megapixel resolution and the display QVGA.
[Images via phoneArena]