Samsung 75-inch ES9000 TV gets hefty $17k price in Korea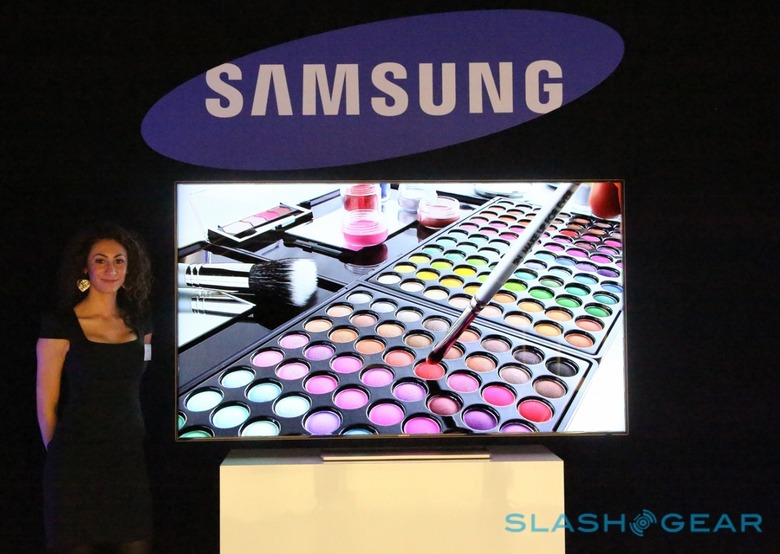 Samsung has priced up the vast 75-inch ES9000 HDTV we basked in the Full HD glory of yesterday, confirming our predictions that you'll need deep wallets as well as strong walls if you want one in your living room. Headed initially to South Korea, though expected in Europe by the 2012 holidays, the oversized TV is priced at a hefty 19.8m won ($17,436).
That's over $230 an inch, though viewed in those terms you're getting some impressive behind-the-scenes tech thrown in too. The Samsung is unsurprisingly a Smart TV, which means you get home network streaming from a NAS or computer, an internet browser, the ability to stream from sources like Netflix and BBC iPlayer (depending on region) and other web-connected widgets.
It also has a pop-up webcam on the top, which is used for video conferencing, face recognition and gesture control; there's more on how those work here. Most impressive, though, is the picture quality, with stunning colors and incredible brightness.
All of that is wrapped up in a slimline 7.9mm-thick bezel with a rose gold finish, and it can wirelessly link to a speaker system, smartphone and tablet. More on the Samsung 75ES9000 in our hands-on from yesterday.