Samsung: 3-5 years for mainstream Ultra HD TV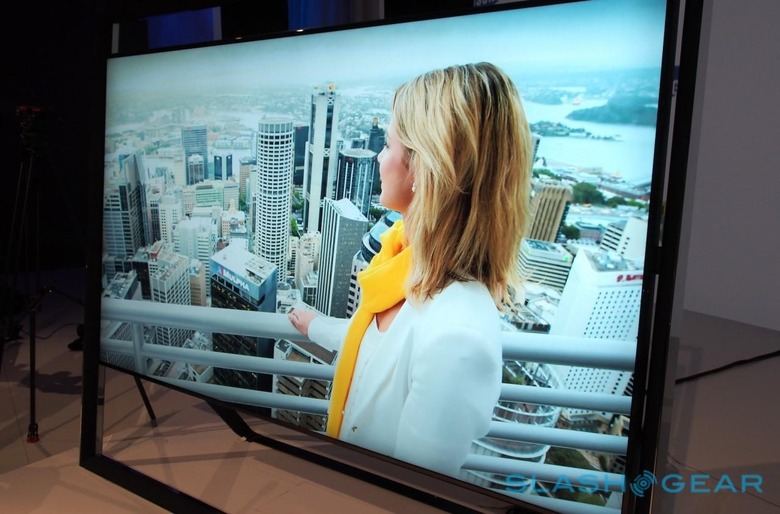 Samsung's S9000-series Ultra HD TVs are two things: impressive and not cheap. We caught up with Samsung's Joe Stinziano, EVP of Samsung America, to talk about the new set, some of the design and hardware decisions behind it, and – perhaps most importantly for the mass market – when we can expect to see 4K multimedia and cheaper models to reach the shelves of your local Best Buy. Head on past the cut for the full video.
As Stinziano says, right now the S9000 series is a luxury item. Samsung hasn't announced actual pricing, but with the 85-inch ES9000 having a $10k RRP, and "only" offering Full HD 1080p resolution, we wouldn't be surprised if the S9000 came in at twice that amount.
Samsung's Joe Stinziano talks Ultra HD and the S9000:
It'll take a while for the trickle-down. Samsung envisages more affordable Ultra HD models coming down the line within the next 3-5 years, while smaller sets will also begin to emerge. The first uses for the latter may well be in medical and digital media editing, rather than home entertainment, Stinziano predicts, where the extra pixels may be most immediately useful.
As for content, Samsung is pushing its upscaling technology – which can take 1080p video and squeeze some better quality from it – but Stinziano concedes that it'll take a while for native Ultra HD to proliferate. He likens that to the transition from standard- to high-definition, another roughly five year process.
More on the Samsung S9000-series Ultra HD TV here, and more CES 2013 news in our show hub.