Samsung 14-inch AMOLED desktop/notebook hybrid [Video]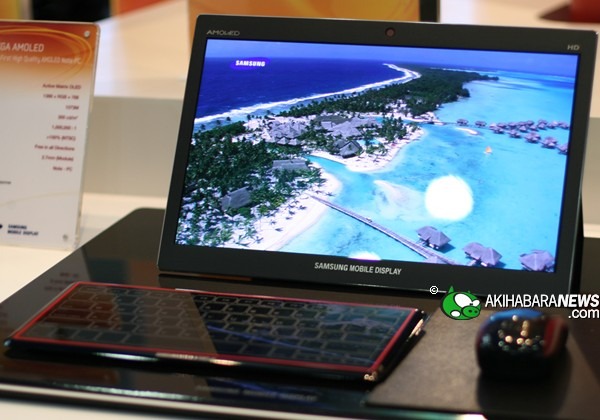 Samsung Mobile's 2-inch transparent OLED didn't exactly blow us away, but their other prototypes are far more impressive.  The company has also been showing off a 14-inch AMOLED notebook prototype, with a whopping 1,000,000:1 contrast ratio and 300cd/m2 brightness.  Despite that, the display is a mere 2.7mm thick.
Video demo after the cut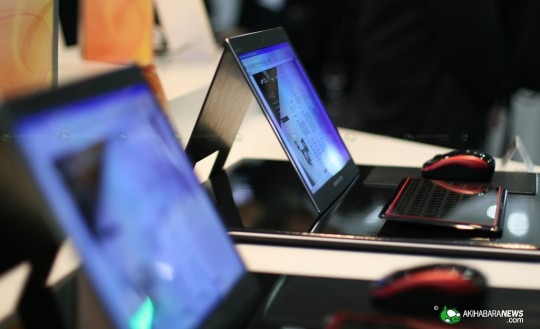 The display runs at 1,366 x 768 resolution and the whole thing is described as a "hybrid desktop notebook".  We're not sure whether that means you can't carry it around with you, or that the desk pad it's sitting on is, in fact, attached, but either way we want one.
Samsung also showed off a 7-inch AMOLED netbook packing the same contrast and brightness, only in a truly portable form-factor.  Slightly less usable, perhaps, was a 3.5-inch WVGA curved AMOLED screen, again offering million-to-one contrast; we're just having trouble envisaging what you could do with it.  The clearest advertising-cup, perhaps?