LG Display and Samsung Mobile show transparent OLEDs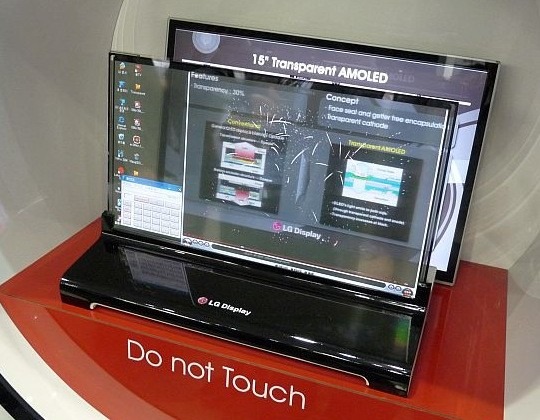 The actual benefits of transparent displays are yet to be explained – beyond the sheer cool factor, of course – but that isn't stopping manufacturers from announcing them.  Both LG Display and Samsung Mobile Display have been flaunting their respective transparent OLEDs, the former having a full 15-inch OLED panel ideal for notebooks, while the latter has a 2-inch OLED panel intended for cellphones.
Each replaces what would usually be the black portion of the display with transparency instead.  Where OLED displays usually emit light either from the positive or negative electrodes – e.g. viewable from a single side – these new panels emit light from both electrodes simultaneously, and are encapsulated in a transparent sheath.
Transmittance for both is 30-percent; it's unclear what resolution the LG Display OLED is running at, but the Samsung Mobile Display OLED offers 176 x 220 with 144ppi.  No word from either company as to when we might see commercial releases of the transparent OLEDs.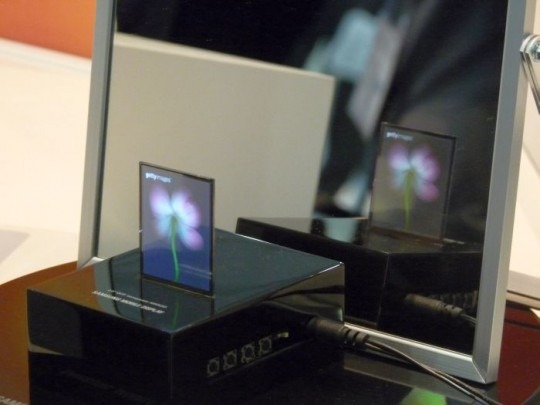 [via OLED-Display.net]