Sam Sung worked at Apple and you can buy his last card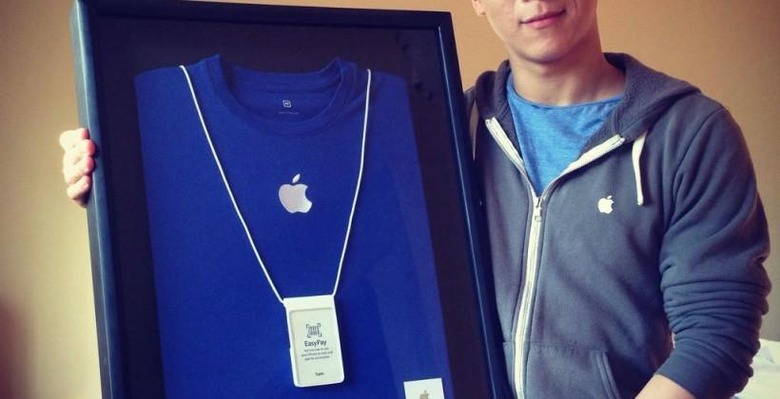 When your name is Sam Sung and you work for Apple, your business card is going to end up a collector's item among those with a sense of irony. Sung left Apple a year ago, but the discovery of his final remaining card from his time with the Cupertino firm seemed the ideal opportunity to do some work for charity.
So, for those who didn't meet with Sung during his nearly three years with Apple as a specialist, there's a final chance to own his comedic card. He's also throwing in his old uniform – an Apple-branded T-shirt – and his lanyard.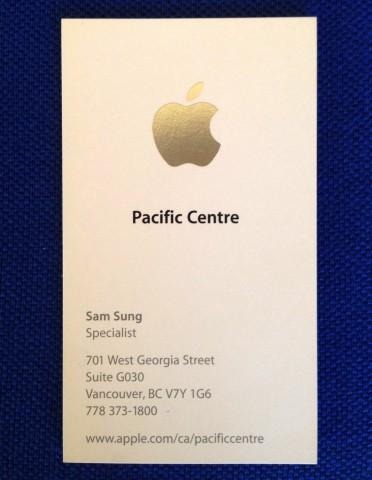 Anything raised goes to Children's Wish, BC & Yukon, a not-for-profit working with sick children; right now the auction is hovering at around $200 with more the nine days yet to run.
Update: The bidding is now over $80,000 with eight days left to run!
While Sung cleans out his desk drawers, it seems Apple and Samsung are doing the same. The two firms agreed to drop all ongoing patent lawsuits, at least those going on outside of the US.
Suits in Japan, Australia, South Korea, Italy, France, the UK, Germany, and the Netherlands are being wrapped up, though there's no sign of an actual patent licensing deal.