Rovio may be planning Angry Birds version to play as pigs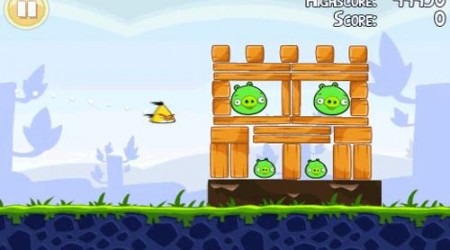 We've all had some good practice at launching a few thousand or so virtual birds into virtual air, and now Rovio may have plans to shake things up a little but allowing users to take the other side by playing as one of the green pigs. After two years of being the target, it seems as if it's officially time for the pigs to take revenge on their avian rivals.
It was website Pocket Lint that claimed have apparently seen the new game in action and saying that users will play the game by launching pigs at the birds while trying to protect their stolen bird eggs. The game should still feature the iconic catapult and structures made of wood and stone. Other than that, no additional details have been provided.
If the rumors are true, the revenge of the green pigs version of the game could be scheduled to come out later this year. Rovio has had one heck of a good run so far with Angry Birds, hitting one billion downloads a couple months ago and seeing its recent version of Angry Birds Space hit 50 million downloads just 35 days after it launched.
[via Daily Mail]