Angry Birds reaches one billion downloads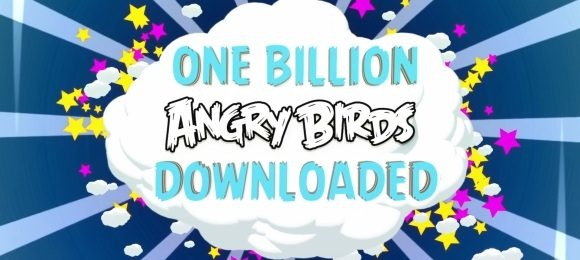 Sometimes we lay awake at night pondering life, the universe, and everything. Other times we cry ourselves to sleep for not coming up with the idea of Angry Birds and making disgusting amounts of money. We imagine Rovio is feeling pretty pleased with itself right about now, as Angry Birds has amassed a total of one billion downloads since the games launch back in December 2009.
The number covers all the various Angry Birds games, including the original, Angry Birds Seasons, Angry Birds Rio, and Angry Birds Space. There really isn't much more to it than that, although there is a short little video to celebrate the announcement, promising that some more fun is on the horizon.
Angry Birds Space quickly became the fastest selling mobile game of all time, with 50 million downloads across 35 days. Rovio also recently announced its annual earnings, saying that it had generated €48 million (~$62 million) in profit before taxes, with 200 million gamers across all its platforms. Most of the downloads were accrued in 2012, too: Rovio say that at the end of 2011, the total number of downloads stood at 648 million, so 352 million downloads have occured this year alone. Impressive.
[via The App Side]