This week we've seen Facebook launch their first big Internet of Things initiative with Parse. The Parse IoT for innovative smart home platform and Facebook selected several key groups to work with for launch, one of which was Roost, who saw an opportunity in the Parse cloud infrastructure to provide for the Roost Smart Battery. This battery – connected with its own mobile app – connect battery power and Wi-Fi in a simple 9V package. We spoke briefly with Roost CEO Roel Peeters on why Parse was the platform to go with for this particular launch.
Roost made known their launch with Parse shortly after Facebook's first big F8 keynote. "There are lots of startups providing cloud solutions for the IoT," said Peeters, 'However, Parse is the only proven cloud platform (scalable and robust)."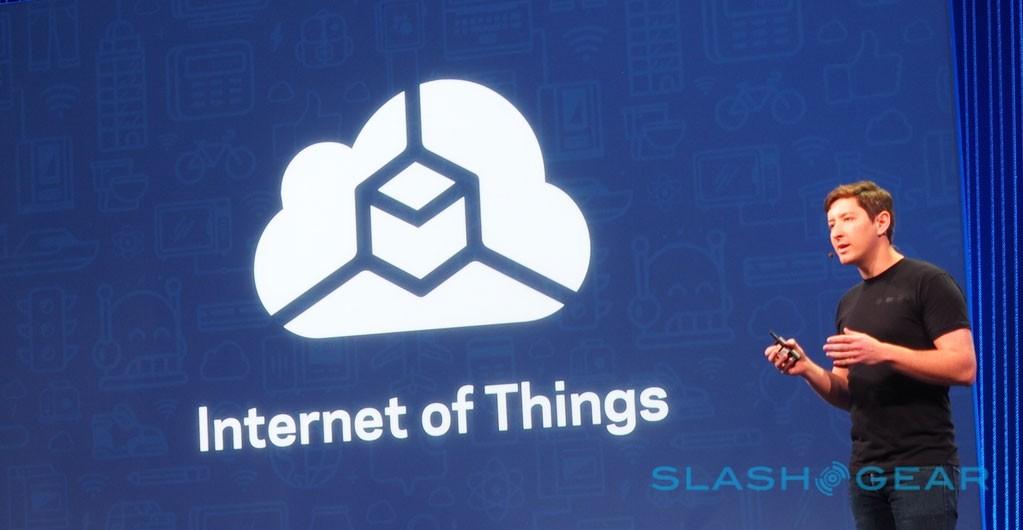 Above you'll see Parse appearing as part of the grand Facebook IoT plan at F8 2015.
"It is also backed by Facebook's deep pockets," added Peeters.
Roost will be making use of "the complete suite" of Parse's software product offerings. That'll include Parse Core, Parse Push, and Parse Analytics as well.
"Utilizing the Parse Cloud," said Peeters, "the Roost Smart Battery will give consumers and their families reliability and scalability, resulting in the peace-of-mind that their smoke alarms just got smarter, and their families safer."
Peeters went on with why the Roost group chose Facebook and Parse for IoT to work with for their battery. "Last but not least," said Peeters, "we have been able to work very closely with their passionate team to design and optimize the solution for the specific constraints that embedded solutions face."
The first product Roost is shipping with Parse connections is the Roost Smart Battery – it'll begin shipping in late Q2 2015. Cost will be dependent on bundled pack size, retailing for less than $35 USD.