Hold onto your top hats: Rolls-Royce is making an SUV, and if the luxury marque's track record in opulence and excess is anything to go by, little this side of a Bentley Bentayga will eclipse it in the parking lot. In fact, the car firm's breathless announcement that it's wading into a new segment even keeps "SUV" itself at arm's distance, preferring instead to refer to its "Effortless Everywhere" abilities, desert-storming off road intentions, and of course near-ridiculous quantities of high-luxe outfitting. We don't know what it's called, but we can guess it'll be expensive.
The unnamed car will be "high-bodied" and built on an all-new aluminum architecture, distinct from what's found under the stately skin of the current Phantom, Ghost, and Wrath. Able to "cross any terrain," it will follow in the tire tracks of previous Rolls-Royce models that tackled mountain ranges and more.
Of course, there'll be a classic twist on the whole thing. Whereas you might expect rugged charm from a Land Rover Defender, or Teutonic efficiency from a Porsche Cayenne, the Rolls-Royce SUV is going to push imposing luxury to the forefront.
While that might seem like an incongruous development for the brand, according to Rolls-Royce the new model comes after multiple requests from existing owners. There's also likely to be no small degree of self-interest there, too: big, well-appointed SUVs are expensive cars but also in high demand, and right now that's a segment the storied British marque is notably absent from.
It follows Bentley's announcement of an SUV of its own, dubbed the Bentley Bentayga, and due to go on sale in 2016. Details of the Bentayga haven't been shared yet – we'll have to wait until an unspecified point later in 2015 for that – but it's likely to take a similar approach to that Rolls-Royce has in mind.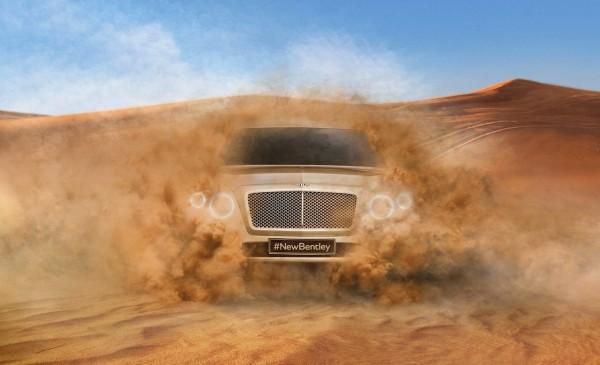 Exactly when we'll know more is unclear at this stage. Rolls-Royce is playing its cards close to its chest, not even giving a vague timescale for when we might see the first hints of the new car.
Until then, it's a fair guess that there'll be a big, imposing grille, lambswool carpets so deep you can lose your boots in it, and a price tag that brings tears to the eyes.