Bentley SUV confirmed for 2016 arrival, 570 HP engine in tow

Bentley may be known for its over-luxurious cars, but the company has confirmed plans that they'll be producing their first-ever SUV, and will be the fourth model that the car company produces. However, they're not just stopping there. Bentley wants their new SUV to be the most powerful SUV on the market, so their dropping in a 570 HP engine.
This means that the yet-to-be-named SUV will be more powerful than Mercede's AMG SUVs, as well as Porsche's Cayenne Turbo S, both of which top out at 550 horsepower. Bentley expects the SUV to go on sale starting on 2016, meaning that the model year of the new vehicle will most likely be a 2017.
We've heard of Bentley's SUV plans in the past, but it was merely just a concept at that point, called the EXP 9 F. We doubt that will be its official name, and the company even said it hasn't decided on a name yet for the new vehicle.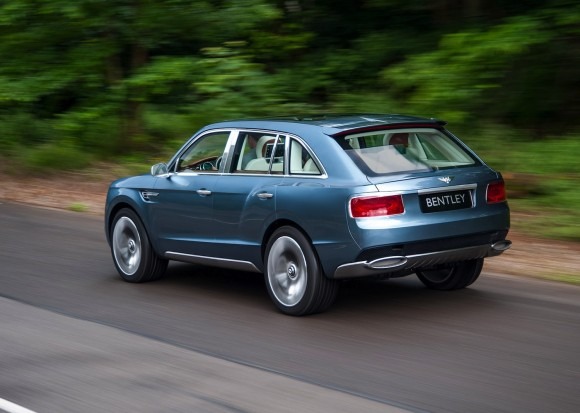 Bentley says that customer response to an SUV has been high, and they company is going all-in on the new vehicle, creating over 1,000 jobs in the UK, as well as investing over £800 million over the next three years at the company's Crewe headquarters for future development of new vehicle models.
The engine that Bentley plans to use in their new SUV is the 6.0-liter, twin-turbocharged W-12 engine that's also equipped in several of the company's other models. This will produce 567 horsepower and 516 pound-feet of torque. As for price, Bentley didn't say, but it'll likely cost a couple hundred thousand dollars.
VIA: NYT
SOURCE: Bentley