Roku adds dedicated Pandora button to remote [Update: Netflix & Crackle too!]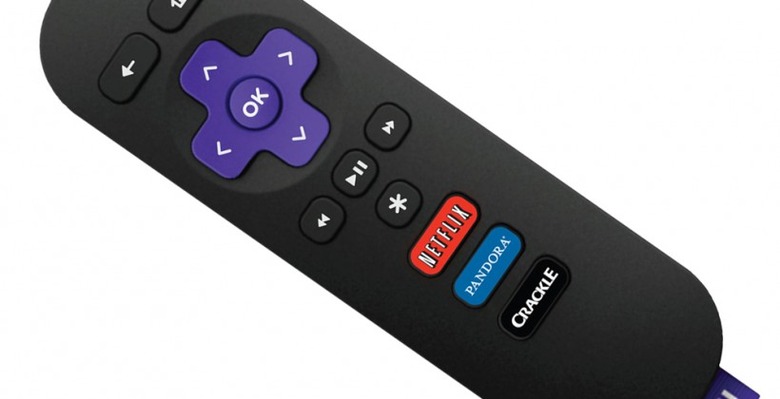 Roku is adding a dedicated Pandora button to the remote controls for its streaming media set-top boxes, allowing for one-touch access to the internet radio service. The  Roku 2 XD and Roku LT models will both get the new remote sometime this month, adding another option alongside the existing homescreen shortcut. According to Roku, Pandora remains the most popular music channel the STBs offer.
It's unclear whether existing owners will be able to buy the new remote control, or if they'll have to satisfy themselves with the menu option. It will be bundled with Roku's most recent – and cheapest – STB, the Roku LT, announced last month and offering streaming access to Netflix, Pandora and other services for just $49.
We're waiting on images of what the new Roku remote will look like, so for the moment we'll just have to use our imaginations. Updates when the pictures arrive.
Update: Image of the remote has arrived, and as you'd expect it has a big Pandora button on there. However, there's also a dedicated Netflix button and a dedicated Crackle button too.