Rockchip tease with Android desk phone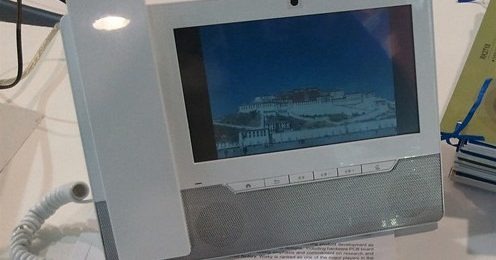 Android-based landline phone renders are one thing, but Rockchip has been quietly beavering away at the real thing.  Tucked away at IFA 2010 last week was the Rockchip Android phone, a desk-bound device which apparently supports both landline and 3G connections, can be used for video calls and browsing the web.
As well as the touchscreen – no word on size, but we're guessing somewhere in the region of 7-inches – there are hardware shortcuts and a set of stereo speakers, together with a proper handset for making calls.  Full specs are in short supply, but we'll presume Bluetooth and WiFi along with speakerphone functionality.
Unfortunately it seems Rockchip are putting their desk-phone idea out there as a spur to manufacturers to use their Android-capable chips, rather than testing the waters for launching it themselves.
[via MP4 Nation]