RIM CEO on BlackBerry 10 delay: "I could still see the seams"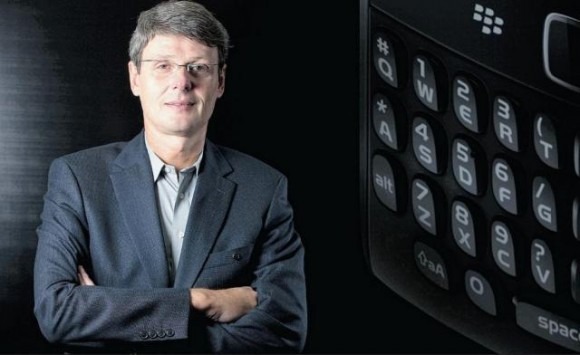 RIM chief exec Thorsten Heins has again defended the company's decision to delay BlackBerry 10 devices, saying he was dissatisfied with the remaining flaws in what's intended to be a "seamless environment." RIM recently confirmed that phones running BlackBerry 10 would now arrive in early 2013, rather than late 2012 as previously promised; Heins told The Globe and Mail that "the goal of BlackBerry 10 is to bring some of the best technologies in the world together in a seamless environment" and that he was frustrated by how the company's software engineers hadn't quite achieved that.
"Simply put," Heins concluded, "I could still see some of the seams." Nonetheless, the CEO insists that BlackBerry 10 is "ready to go" at its core, and points to third-party developers already working on QNX apps that will be ready in time for the platform's eventual arrival.
"I decided that the way some features worked together and the related software integration needed more attention and refinement ... When you're dealing with millions of lines of computer code that will be subjected to daily use by users around the world, fine-tuning can take time – in this case, more than we anticipated. We decided to delay the launch of BlackBerry 10 to give us ample time to integrate software, test, and polish the final product" Thorsten Heins, CEO, RIM
Heins also challenged suggestions that RIM should have abandoned its own software plans and adopted Android or Windows Phone 8, arguing that "there is room and demand for an alternative to generic software." Instead, "BlackBerry 10 is not just a fresh coat of paint on an old operating system" Heins says, "it will be the only completely new mobile platform on the market."
As for BlackBerry being seen as a device for suits and seniors, Heins isn't willing to see the brand relegated to the retirement home. "One of the misconceptions about BlackBerry is that it's your parents' smartphone" he said, pointing out that "BlackBerry has a loyal fan base of young people around the world. For example, in South Africa, BlackBerry was recently voted coolest brand."
Unfortunately, that youth appeal hasn't necessarily helped RIM's bottom line in the way continued enterprise success might have. In markets where BlackBerry devices are still thriving among young owners, a significant part of that success has been down to inexpensive pricing and bundled data. In the UK, for instance, BlackBerry devices significantly undercut iPhone and Android-based rivals on cheap pre-pay and contract deals, offering bundled data and BBM access for users unlikely to spend significant amounts on service each month and – more damaging to RIM – never likely to require BES service.
Meanwhile, the company's fading star has led to carriers demanding renegotiation of monthly server fees, a prospect that could see one of RIM's remaining major income streams significantly trimmed. At present, such fees contribute more than a third to RIM's bottom line, but AT&T and Verizon – among others – are looking to reduce their liability as more competitive deals are required to drive BlackBerry device sales.