RIM reports dire Q1 2013: $518m loss and BlackBerry 10 delayed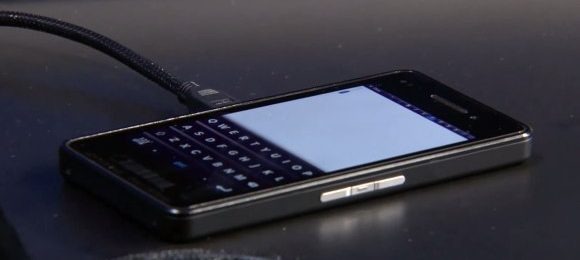 RIM's Q1 2013 results are out, and it's dire reading for the BlackBerry maker: a net loss of $518m for the three month period, and the confession that BlackBerry 10 will miss its launch window. Instead, the first device running the new platform is now only expected in the first calendar quarter of 2013, rather than Q4 2012 as previously promised, though that will shrink the period between the initial all-touch handset arriving and a QWERTY device due to drop shortly after. Between then and now, though, there'll be even more job losses.
Expectations for the financial performance of the beleaguered Canadian company had already been low, but RIM managed to underperform even pessimistic estimates. Revenue was down, compared to the prior quarter, by a third, with RIM pulling in $2.8bn in the quarter. Shipments of BlackBerry phones reached 7.8m, while RIM only shifted 260,000 PlayBook tablets.
"Our first quarter results reflect the market challenges I have outlined since my appointment as CEO at the end of January. I am not satisfied with these results and continue to work aggressively with all areas of the organization and the Board to implement meaningful changes to address the challenges, including a thoughtful realignment of resources and honing focus within the Company on areas that have the greatest opportunities," RIM president and CEO Thorsten Heins said of the news. "Our top priority going forward is the successful launch of our first BlackBerry 10 device, which we now anticipate will occur in the first quarter of calendar 2013."
Of RIM's finances, 59-percent came from hardware sales, 36-percent from service, and 5-percent from software and other revenues. Year-on-year, though, RIM saw a drop of 43-percent in revenues, from $4.9bn in fiscal Q1 2012.
The company will now shed even more employees so as to attempt to claw back profitability. Approximately 5,000 jobs are expected to go, as RIM targets $1bn in cost savings.
As for BlackBerry 10, RIM blames underestimating the extent of the challenge preparing the new OS for its delay. "Over the past several weeks, RIM's software development teams have made major progress in the development of key features for the BlackBerry 10 platform" the company said in a statement. "However, the integration of these features and the associated large volume of code into the platform has proven to be more time consuming than anticipated. As a result, the Company now expects to launch the first BlackBerry 10 smartphones in market in Q1 of calendar 2013."