RIM buoyant over bizarre $1.5bn Samsung investment rumor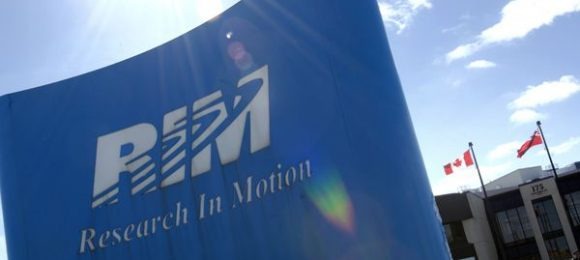 RIM has seen a sudden jump in share price this morning, after rumors surfaced that Samsung is considering a potential $1.5bn investment into the Canadian company. Although tenuous, the rumor has been enough to prod RIM's stock up 5-percent, Barrons reports, as investors cling – perhaps desperately – to the idea that the BlackBerry manufacturer is facing a short-term turnaround. In Samsung's favor, it's suggested, is a broadening of its portfolio beyond Android.
RIM – and the Canadian government – has said previously that selling the company is not an option, despite long-standing rumors to the contrary. However, analysts suggest that a significant stake in RIM might be an option for the Korean company, in return for using the new BlackBerry 10 OS.
A licensing push was also speculated on for some time, though new RIM CEO Thorsten Heins said that while the company would consider it if it received the right approach, it preferred to focus on the strengths of its own, tightly-integrated ecosystem. Nonetheless, with BB10 devices not expected from RIM until the end of the year, the company might still be persuaded to look abroad for partners.
The chatter would be almost completely unbelievable, if Samsung wasn't facing software headaches of its own. The company has seen Android – on which it has built its current smartphone fortune – potentially change to its own detriment, with the Google acquisition of Motorola Mobility. Samsung execs said they would need to reconsider the company's software "competitiveness" as a result of the deal, with subsequent news that the company's own bada platform was likely to be baked into up-and-coming Tizen.
Nonetheless, having access to RIM's BBM instant messaging service and other exclusive features could give Samsung an instant foot in the door with the enterprise market, something Microsoft, Apple and RIM have all been fighting over. Alternatively, of course, Samsung has already inked patent licensing deals with Microsoft over using Windows Phone, though there the Korean firm faces competition from closer Microsoft partner Nokia.