RIM: BlackBerry 10 carrier testing begins next month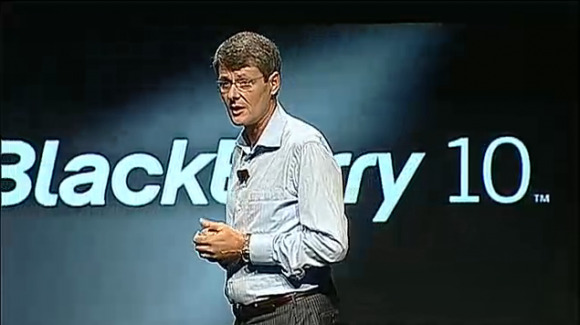 We've been waiting for RIM to make a complete comeback, and today at BlackBerry Jam they've been showing off what's been brewing in RIM's world. BlackBerry 10 has leaked a plenty but today right on stage they showed off all sorts of exciting new things. BlackBerry Hub, their new Peek notification system (which rocks) and now they've announced carrier testing is on track for October.
After RIM's CEO stated BB10 wasn't where he wanted it, and that he could still "see the seams" in the OS, they feel like they've got a complete product now that is worth giving to the world. Today on stage during BlackBerry Jam the new CEO Thorsten Heins has just confirmed what we all were wondering — BlackBerry 10 is on track for October.
Not only is it on track, but carrier testing is finally ready and will begin in late October. From there Heins stated that their official launch is still slated for early next year, which makes sense considering carriers won't even begin their testing stages until next month. Then you'll have Verizon adding in all their content and additional bloatware features, and all the carriers making their unique marks to the offering.
He then went on to state that the level of optimism and excitement from the providers was higher than expected, and that carriers all are moving forward and accepting BB10. We aren't sure what all is planned, but Android and iOS sure haven't been slowing down anytime soon so they'd better hurry. Check out more on BB10 below.