Right price, spec, buzz... so how will AT&T, Microsoft and Nokia screw up the Lumia 900?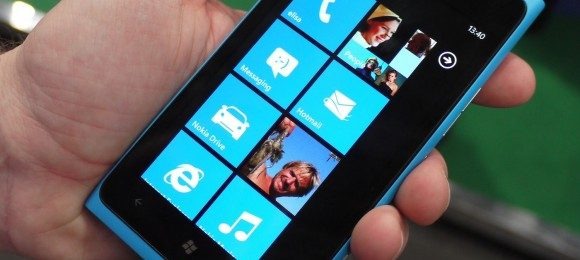 Back in January, in the aftermath of Nokia revealing the Lumia 900 Windows Phone flagship, we argued that AT&T should price the smartphone at $100 at the most if it wanted to compete with the iPhone. Today, the carrier confirmed that it would indeed be undercutting most new handsets with a $99.99 price point – albeit with a two-year price plan – ticking off at least one box against the new Lumia's launch. Nonetheless, there are still plenty of pitfalls ahead if AT&T, Nokia and Microsoft don't want it to be game over for Windows Phone.
As of news this morning, AT&T has revealed that the Lumia 900 is due on April 8. LTE devices – certainly those considered flagships – don't generally launch for less than $199.99; AT&T had a couple of budget LTE handsets on show at CES, but the spec appeal pales in comparison to the more high-end Android powered fare.
Even with warm, fuzzy feelings for Windows Phone among an increasing number of reviewers, and Nokia's high-end Lumia aesthetic proving similarly appealing, there remain some significant questions. For a start, there's battery life. Nokia has been forced to release several firmware updates for the Lumia 800 to address owner complaints about underwhelming runtime, and that's before you get to generally-rapacious LTE radios. The Lumia 900 has a boosted battery inside its larger casing – 1830 mAh versus 1450 mAh – but Nokia is yet to make 4G longevity estimates.
AT&T could also scupper the Lumia's chances with its fees. Somewhat ominously, the $100 price is described in the carrier's press release as a "limited time offer" which could mean a sudden jump shortly after release. We'd also have preferred to have seen slightly cheaper monthly fees to go along with the more affordable upfront cost: as it stands, buyers are looking at a mandatory voice package (at $39.99 or more) and a 4G data package (at $20 or more). That's $60 per month; even if AT&T could've trimmed it down to under the $50 point, it would've made for a compelling value message.
The big issue will be the behavior of in-store staff, though. Many in the geek audience already know whether they'll be picking up a Lumia 900 on launch day or not, but that group isn't going to turn around Nokia's fortunes or give Windows Phone the broad user-base it so desperately needs. [aquote]The big issue will be the behavior of in-store staff[/aquote]Instead, AT&T needs to appeal to the everyday user – arguably those who could benefit the most from the straightforward Live Tiles and clean, pared-back Metro UI. Sales staff must guide buyers away from the legion of Android devices or the obvious iPhone choice and explain – with sufficient enthusiasm, mind – the benefits of Windows Phone. Right now, that's not happening.
Microsoft can help with that – throwing some of its marketing budget at sales incentives wouldn't hurt – but it also needs to refocus its attention on apps. As we saw last week with Rovio and Angry Birds Space, even high-profile, successful developers aren't necessarily convinced that Windows Phone is worth their time.
There's more than a little riding on the Lumia 900 launch. Nokia's fortunes in the US demand a smartphone with high-end appeal, and Microsoft needs to reboot Windows Phone after several fallow seasons of stagnating devices. AT&T, meanwhile, could do with a successful exclusive after Apple shared the iPhone with the CDMA carriers: it also needs a flagship LTE device to draw attention away from Verizon's well-respected 4G network. Price and a solid release date are a great start, but the three firms aren't out of the woods yet.