Rick and Morty Season 4 Release Date revealed to ruin your exams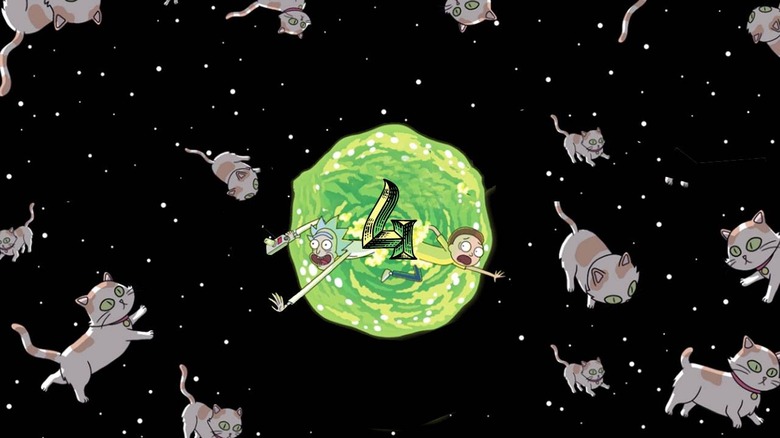 It's time for the return of Rick and Morty to the world of mortals, thanks to this week's WarnerMedia 2019 Upfronts. It's only been, what, a year and a half since the last episode aired? It's like the creators of the show take breaks roughly equivalent in length to time required to spend last season's profits.
Below you'll see a tip from Justin Roiland from all the way back in March. It's happening, he said, just you wait. At that time there was no public release date. Now there is – more or less.
Rick and Morty season four is happening. It's amazing. It's coming. No need to be upset that I also make other things. Also- no need to argue with the folks begging for S4. I take it as a... https://t.co/GDEcONFMSC

— Justin Roiland (@JustinRoiland) April 1, 2019
Rick and Morty Season One was first aired starting in 2013, ending in 2014. Then in 2015 Season Two aired – so far so good. Then things started getting weird, and Season Three didn't air until April 1st of 2017. So let's run that down with a little more detail.
• Season One: 11 Episodes, December 2, 2013 to April 14, 2014• Season Two: 10 Episodes, July 26, 2015 to October 4, 2015• Season Three: 10 Episodes, April 1, 2017 to October 1, 2017• Season Four: X Episodes, November X, 2019 to Unknown, 2020
On October 1st, 2017, the 10th episode of Season 3 aired. It was called "The Rickchurian Mortydate" and it was written by Dan Harmon(!). It was directed by Anthony Chun. Anthony Chun also directed the episodes "Rest and Ricklaxation" and the infamous "Pickle Rick", both also from Season 3.
The latest from Cartoon Network was that Rick and Morty would air for at least 70 more episodes. So no worries, all you Rick and Morty super-fans, you'll be nipping this sauce for several more of your formative years, at least! Not like the great betrayer, Game of Thrones!
Below you'll see the video revealed today alongside the general release range of November, 2019. This video was posted by Adult Swim on YouTube, and the most detail it gives is the continued use of Justin Roiland for the voices of Rick and Morty. Also Rick isn't exactly sure of what year it is – which is forgivable, given the amount of brain-blasting he's had to endure.