It's Lenovo's most beloved business laptop: the X1 Carbon. The fourth-generation model has been released, and it's as beautiful as ever, bringing the best aspects of the X1 Carbon line and refining them with updated hardware, a lighter weight, and a thinner body. Lenovo boasts the laptop as being "Ultrathin, Ultralight, Ultratough." With a price that can top a couple of grand, it's also pretty expensive. Is the latest Lenovo X1 Carbon worth the upgrade? Read our full review to find out!
Hardware
There are certain things about the X1 Carbon line that stay consistent across all the models — the slim body, sharply tapered front edge, dark color, and classic ThinkPad keyboard, for example. Each model features subtle changes over the last model, though, and the fourth-generation X1 is no exception. One of the first things you'll notice is the lighter weight — the X1 is lighter than it looks, and won't be any sort of burden when in your laptop bag or backpack.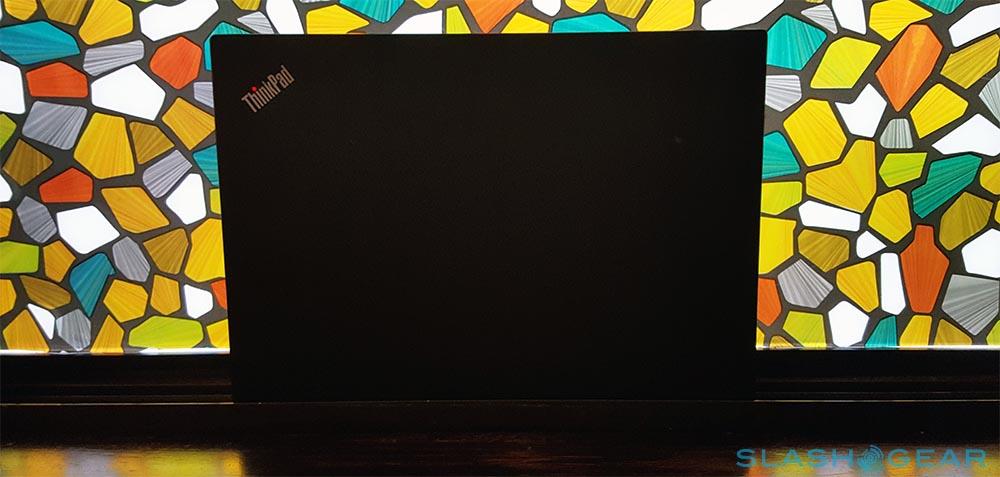 Big changes aren't anywhere to be found, however. The largest deviation from the last model is one that may turn away some consumers — Lenovo has ditched the touchscreen, something that won't matter at all to some users and will be sorely missed by others. Truth be told, having a touchscreen on the X1 Carbon seems a tad pointless — the display can't rotate fully back into tablet mode, instead opening a max of 180-degrees. There's little usefulness for a touchscreen, then, as there's no way to use it that isn't awkward.
If you need a touchscreen, Lenovo no doubt would rather you choose from one of their many (many) Yoga and flexible ThinkPad laptops. (check out the ThinkPad Yoga 12!)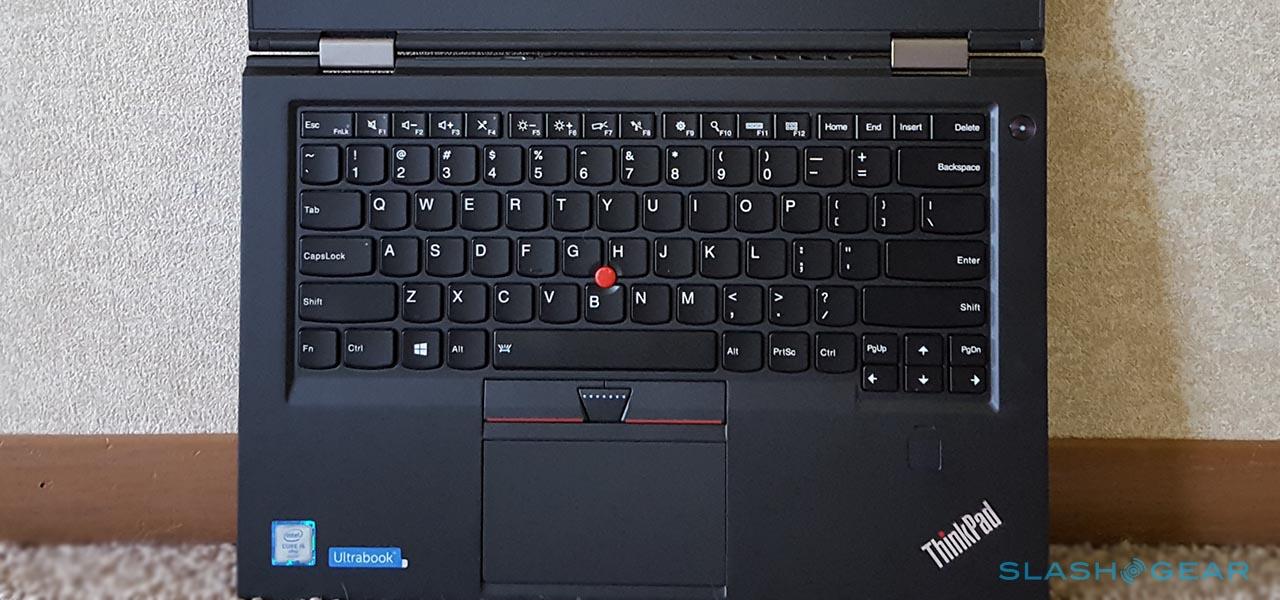 Touchscreen aside, the display is as excellent as you'd anticipate for an X1 model; customers have the option of a 14-inch 2560 x 1440 IPS 300nits panel or a 14-inch 1920 x 1080 IPS 300nits panel. This is nestled in a body weighing 2.6lbs with svelte 13.11 x 9.01 x 0.65" measurements. The laptop, despite its thin size, packs a bunch of connectivity options — there's mini DisplayPort, HDMI, a trio of USB 3.0 ports, microSD, OneLink+, and WiGig…a nice upgrade from the third-generation model.
The ThinkPad keyboard has long been a favorite among users, and you'll find it in all its glory with the Gen 4 X1 Carbon. The keys aren't too shallow, but still have a modest profile, being soft on the downstroke with a firm report while typing. Lenovo has elected to keep the physical buttons on the trackpad, as well, something found on the third-generation and the first generation, but not the second. As with Gen 3, the physical buttons are much better over the no-button Gen 2 design. The TrackPoint nub in the keyboard is still present.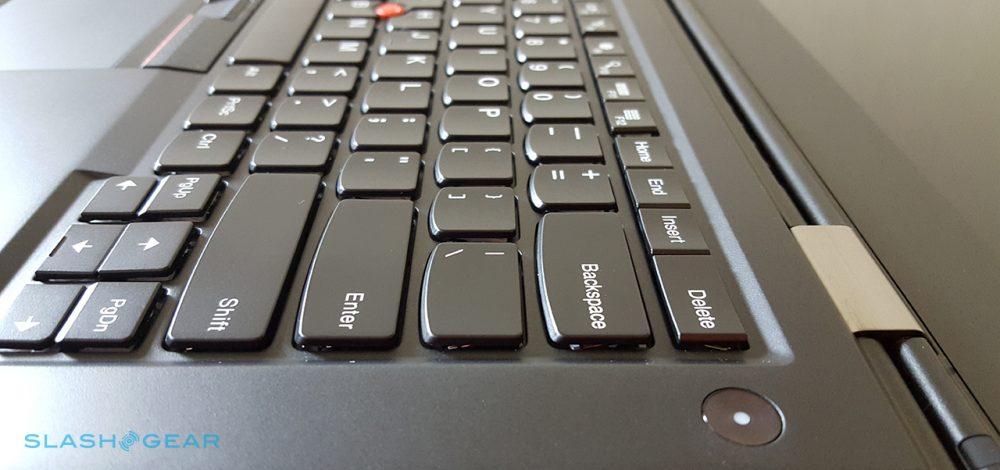 TECH SPECS
Processor: Up to Intel® Core™ i7 vPro™ Processor
Operating System:
– Windows 10 Pro
– Windows 10 Home
– Windows 7 Professional
Graphics: Intel® HD Graphics 520
Memory: Up to 16 GB DDR3
Storage: Up to 512 GB PCIe NVMe SSD
Camera/Microphone: 720p/Digital Array Microphone
Battery: Up to 11 Hours (52 WHr)
Display:
– 14″ WQHD (2560 x 1440) IPS, 300 nits
– 14″ FHD (1920 x 1080) IPS, 300 nits
Dimensions: 13.11″ x 9.01″ x 0.65″
Weight: Starting at 2.6lbs
Security and Manageability
– TPM
– Kensington® Lock
– Touch Fingerprint Reader
– Intel® vPro™ Technology
I/O (Input/Output) Ports
– WiGig
– OneLink+
– Mini DisplayPort™
– HDMI™
– 3 x USB 3.0
– microSD™
WiFi: Snowfield Peak 2 x 2 a/c + Bluetooth® 4.1 (vPro™)/Snowfield Peak 2 x 2 a/c + Bluetooth® 4.1 (Non-vPro™)/Douglas Peak (WiGig / WiFi / Bluetooth® 4.1 Combo) (coming soon)
Mobile Broadband: Integrated Mobile Broadband/Sierra Wireless EM7455 Qualcomm (coming soon)
Bluetooth®: Bluetooth® 4.1
Note: specs vary based on configuration.
Software and Performance
To no one's surprise, the laptop comes loaded with some of Lenovo's own software: Lenovo Companion, Lenovo ID, Lenovo Settings. That's not much though compared to some other laptops, and all three applications are arguably useful, depending on your preferences. The X1 Carbon can be had with Windows 10, which brings Cortana with it, of course. Microsoft's personal assistant worked well on the laptop when tested; no issues were encountered.
The performance will, of course, depend on your configuration. Our benchmark scores weren't too much lower than the scores we got when reviewing the third-generation X1 — and that model was running an Intel Core i7, whereas this model is running an i5. It's certainly not the most powerful laptop Lenovo offers, but it doesn't try to be — for a business ultrabook, the performance is great.
Review: Lenovo ThinkPad X1 Carbon (2015) — better than ever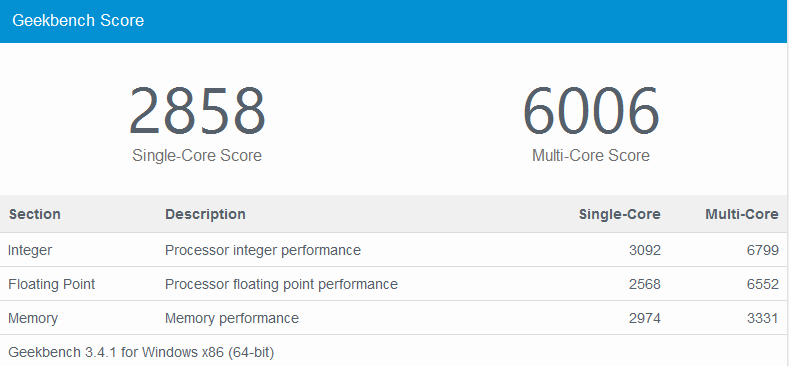 The battery, meanwhile, is sufficient enough to get you through an 8-hour workday, but you won't always squeeze out the 11 or so hours that Lenovo says the laptop is capable of. How long it runs depends on what you're doing with the laptop, screen brightness, and such. If you have the brightness up all the way and are heavily using the laptop, you can expect to shave a couple of hours off that 11-hour figure.
Conclusion
The Lenovo X1 Carbon keeps getting better, and the fourth generation is no exception. The laptop is lighter and thinner than ever, but it doesn't alienate its fanbase, sticking to the same general design as past models. Performance has improved, as expected, thanks to the upgraded hardware over the third-generation model.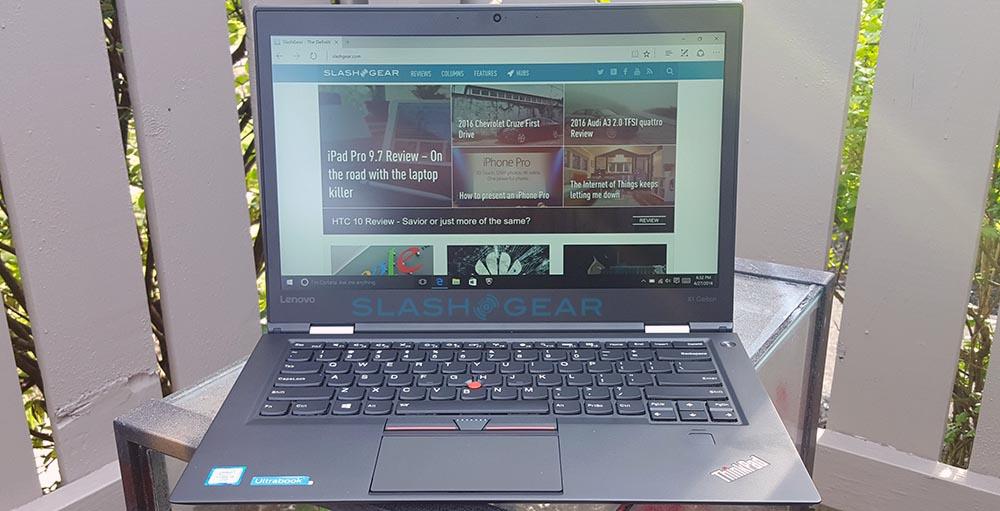 Comparing it to other premium business laptops on the market, the X1 Carbon has a few notable features that prospective buyers should take into consideration — the keyboard, for example, is fantastic. There are a couple of downsides too, though, namely the lack of a touchscreen display and the less than stellar battery life. If neither of those is deal breakers for you, the latest X1 Carbon is worth every penny.
Price starts at $1,241 on Lenovo's website.