Review: Lenovo Ideapad 100S Chromebook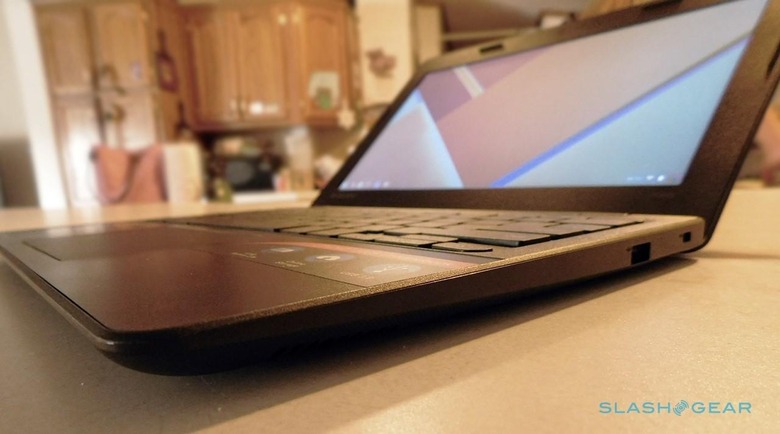 We recently reviewed Lenovo's Ideapad 100S, an inexpensive Windows 10 laptop with enough power for everyday use and moderate battery life. The laptop is ideal for many users, such as students and casual web surfers, but Windows 10 isn't everyone's cup of tea, and so Lenovo has a second, similar laptop: the Ideapad 100S Chromebook. As expected, the two laptops are very similar, but bring with them some of their own unique aspects, the details of which we have in our latest full SlashGear review.
Hardware
The Lenovo Ideapad 100S Chromebook, visually speaking, is nearly identical to the Windows 10 version of the laptop. This Chromebook is ultra-light at 2.6lbs, but is promised to have sturdy construction, as is common with Lenovo laptops.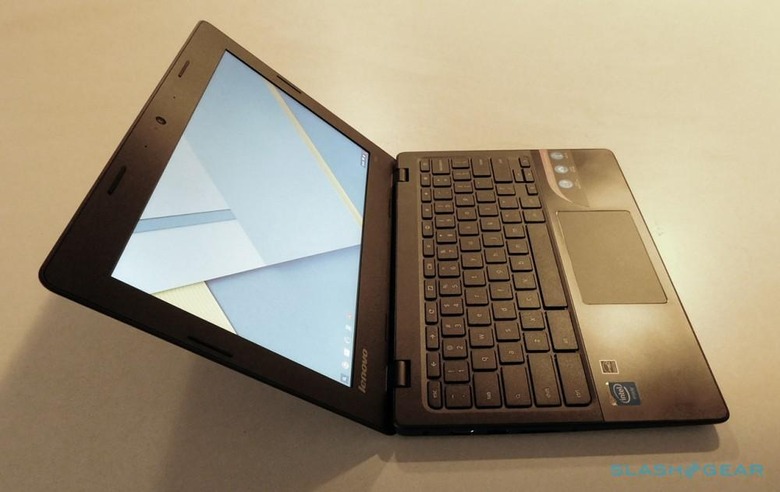 The laptop features an Intel Celeron N2840 2.16GHz processor and 2GB of RAM, as well as a very modest 16GB of internal storage (versus the 32GB in the Windows 10 version). This is joined by Intel HD Graphics, an 11.6-inch HD 1366 x 768 resolution display, and stereo speakers. Those who frequently video chat will be pleased to know there's dual-digital microphones complementing the 1 megapixel webcam.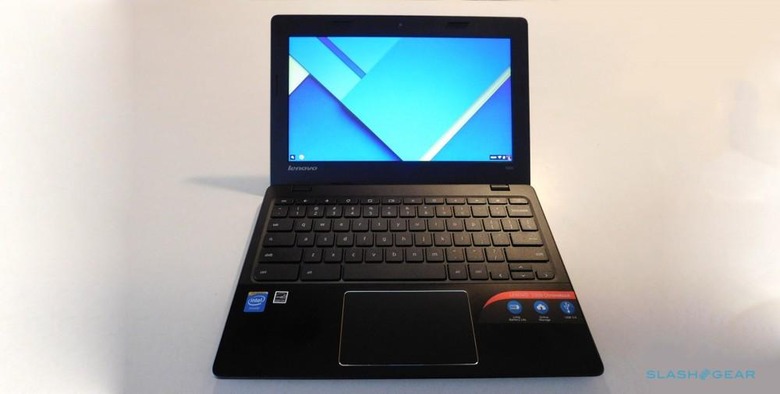 Other features include a 6-row keyboard (which is very comfortable to type on) and a one-piece touchpad, which is smooth and highly useable. There's both Bluetooth 4.0 and 802.11 a/c WiFi, a single USB 3.0 port and a single USB 3.0 port, a 4-in-1 media card slot, HDMI, and a combo audio jack. Unlike the Windows 10 version of the laptop, this one has a somewhat rough textured lid, and is entirely dark, whereas the other Ideapad 100S has a bright red lid. The only element of style is a shiny chrome band circling the trackpad.
Performance
Determining how well a Chromebook performs in relation to other Chromebooks is a little more tricky than benchmarking a regular PC. In this case, we use Peacekeeper's browser test, which compares the Chromebook's performance to other similarly-rated devices. In this case, the Ideapad 100S Chromebook scored fairly high: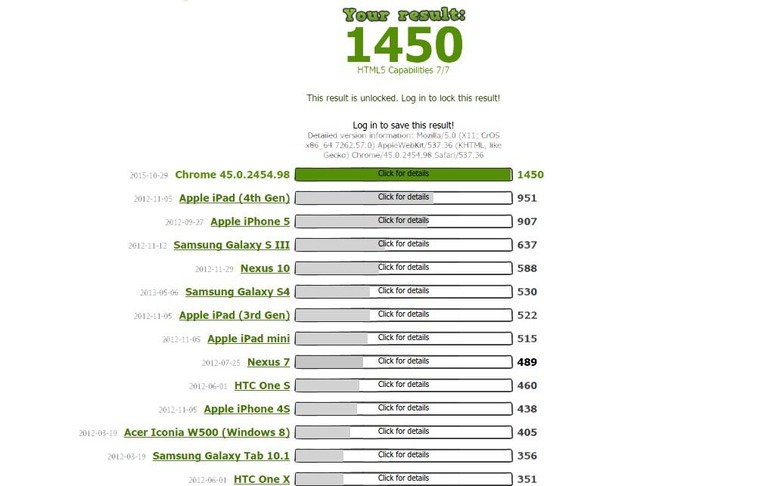 Not as familiar with Chromebooks as you'd like to be? We've got you covered:
SlashGear 101: Google Chromebook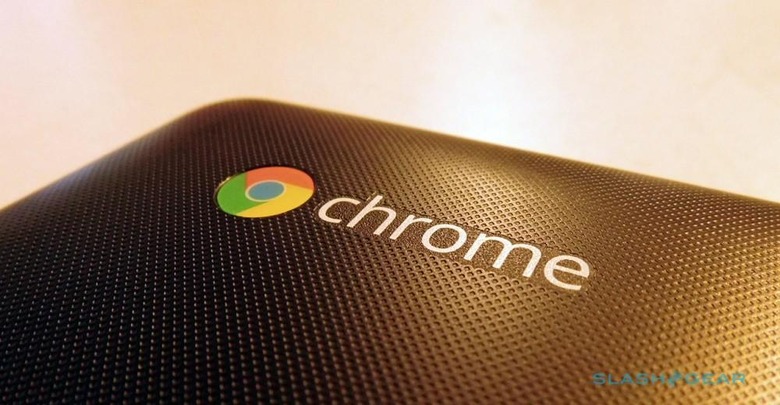 Conclusion
If you've used and like the Windows 10 version of the Ideapad 100S, you'll like the Chromebook version too, assuming you prefer using Chrome OS. It comes with the added benefit of being about $20 cheaper than the Windows 10 version, but of course Chrome OS isn't as robust of an operating system as Windows 10, so there's a tradeoff there. Whether the Ideapad 100S Chromebook will work for you is entirely dependent on your needs, but as far as Chromebooks in general go, the new Ideapad holds its own.
Price is $180 USD.