Review: Lenovo Ideapad 100S - a budget Windows 10 laptop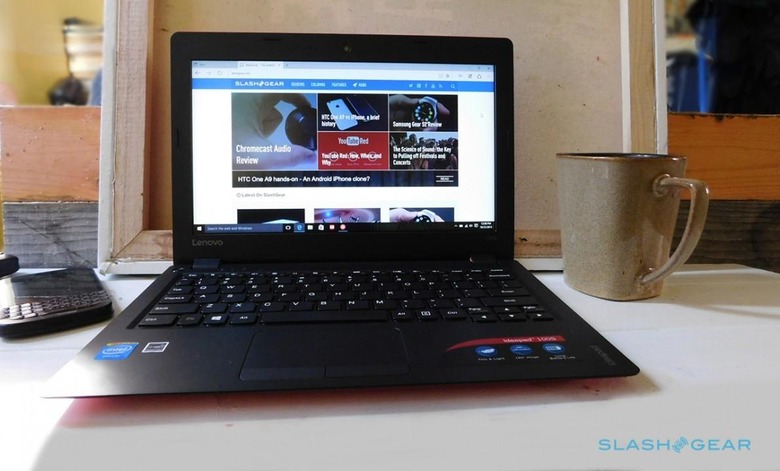 Laptops are no longer a financial burden — the market is full of inexpensive notebooks, many of which cost less than a mid-tier smartphone. These machines are usually targeted at students, kids, casual users, and those in need of a secondary laptop, one they're willing to risk carrying at the subway or checking in at the airport. Lenovo's newest Ideapad, the Ideapad 100S, is exactly that type of machine, hitting all the right marks: lightweight, small, cheap, and loaded and with Windows 10.
Hardware
First things first, the Ideapad makes a nice impression: it complements a typical dark interior design with a bright red outer shell, the contrast of which is pleasant. From there, the laptop is most notable due to its light weight — it tips the scales at a little over 2lbs, making it a feasible choice for on-the-go use; you're not likely to notice it in your backpack or shoulder bag. Another hot point is the price, of which the Ideapad 100S costs only $199.99 USD. That's a low financial barrier through which most people can afford to cross. The laptop, as noted, is loaded with Windows 10 Home.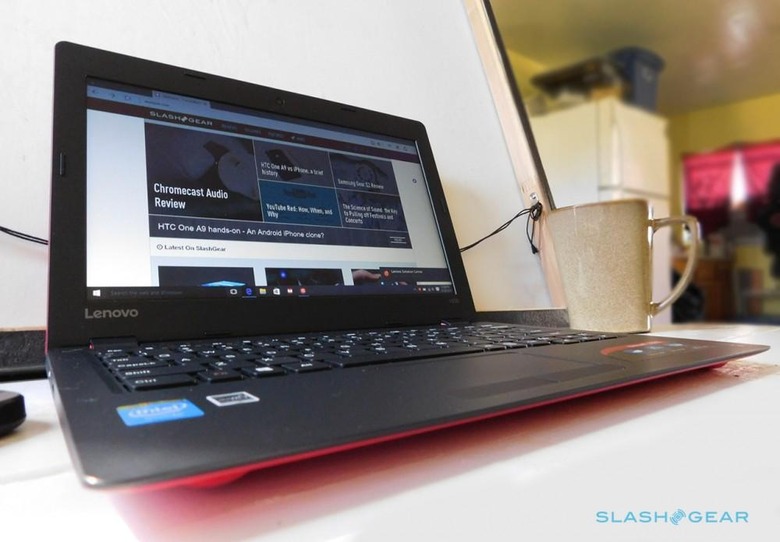 In addition to being lightweight, the Ideapad 100S is thin, measuring in at 0.7-inches in thickness. It touches on all the main features you'd want in a notebook, excepting a backlit keyboard; you get HDMI output, an integrated webcam and microphone, a pair of USB ports, Bluetooth 4.0, 802.11b/g/n WiFi, 15GB of OneDrive storage space, a microSD card reader, audio jack, and a year's subscription to Microsoft Office 365 Personal.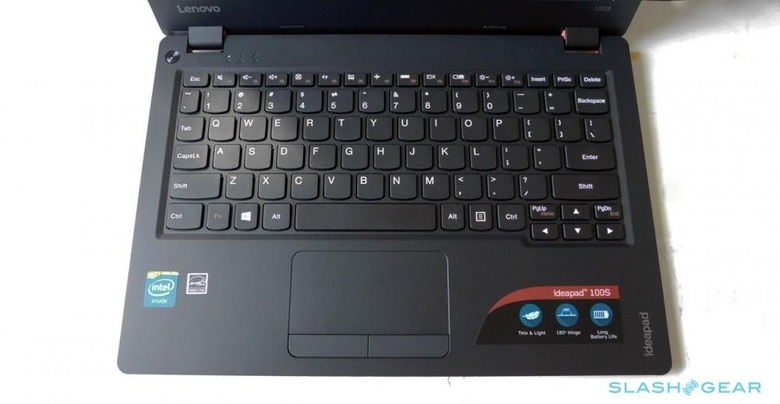 Such a price point does require compromises, one of which is with the internal storage: the Ideapad 100S comes with 32GB of storage, which is offset with the combination of media slot and cloud storage. Under the hood, meanwhile, holds an Intel Atom Z3735F 1.33GHz processor, 2GB of RAM, and a 2-cell 30Wh battery.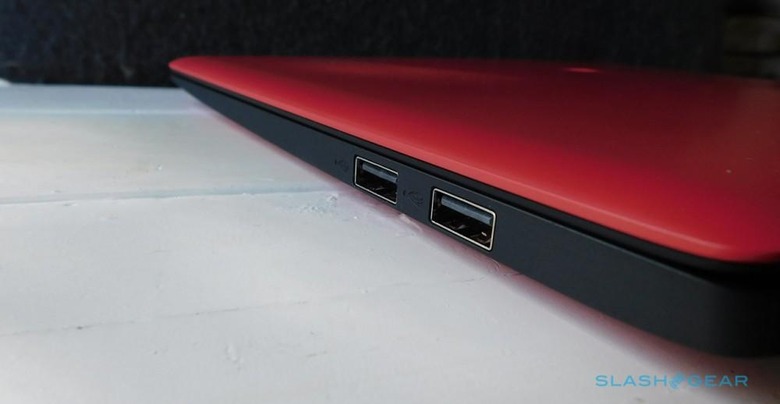 The display is on the trim side at 11.6-inches, and it has a standard 1366 x 768 resolution. Overall, the laptop's dimensions measure in at 11.5 x 7.95 x 0.69 inches. Audio is delivered via a pair of 1watt speakers; the quality is tinny but decent, adequate enough for listening to television shows but perhaps not suitable for most musical tastes. Finally, the display folds down to lie flat on the table or desk.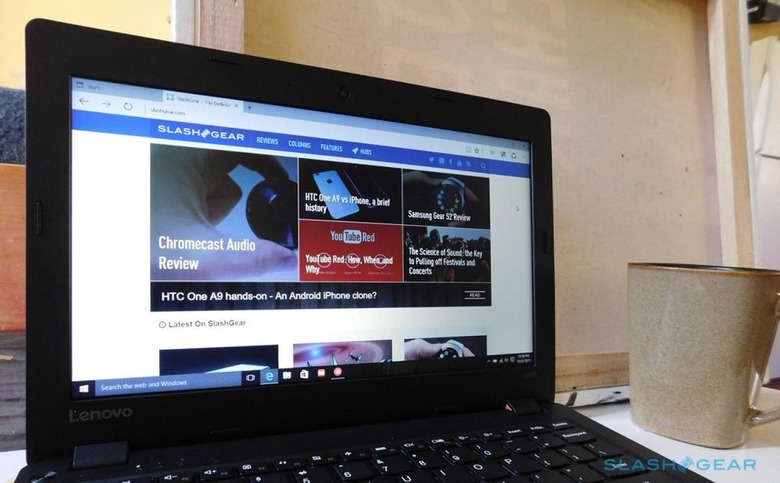 Software
Lenovo typically ships its laptops with some of its own software preinstalled, but the Ideapad 100S is mostly an exception to that, as it only has Lenovo ID and Lenovo User Manuals installed. That's in addition to the aforementioned Microsoft Office 365, of which the laptop includes a subscription, making it a touch more appealing to students.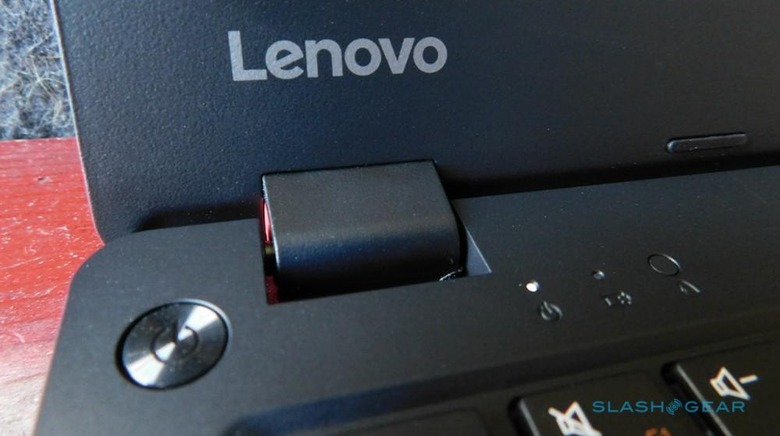 Performance
Performance is solid, though modest, scoring in the benchmarks right about where we expected. The laptop, obviously, is meant for the casual user, not someone with demanding needs. If you're a student who'll be browsing the web, crunching numbers, and writing reports, the Ideapad 100S will serve you well. The laptop does just fine playing music and streaming videos, too, and a few sessions on Candy Crush went smoothly (which, in case you missed it, comes preinstalled with Windows 10).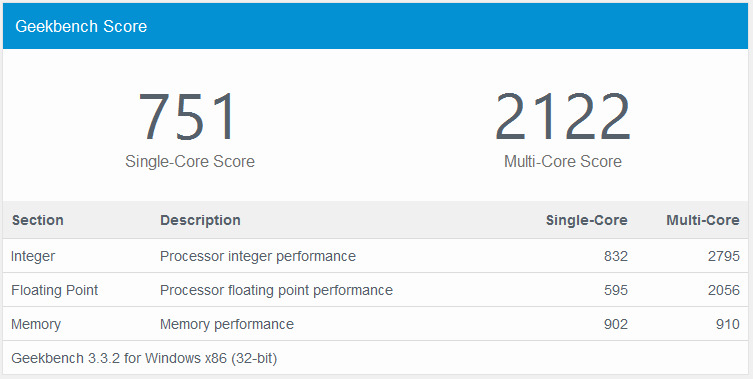 Battery life, meanwhile, comes in at about 8 hours on a charge, which is just long enough to get you through a work or school day.
Conclusion
The Lenovo Ideapad 100S is a solid little budget laptop, hitting on the big points one wants in a laptop without crossing into more expensive territory. For $199, you'll get Bluetooth 4.0, reasonably powerful hardware, and a nice display, as well as perks like those 15GBs of OneDrive storage and the Office 365 subscription. For the price, Lenovo's Ideapad 100S is a great deal, one that will serve you well for Netflix streaming, on-the-go work, creating presentations, and more.