Retina MacBook Pros Graphics Bug And Trackpad Problem Fix Now Available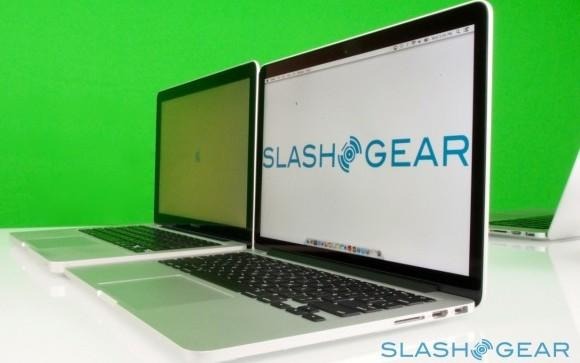 The newest 13-inch and 15-inch MacBook Pros have a lot going for them, but many users discovered some problems upon frequent usage. Over time, threads on these problems grew to substantial size on Apple's product forums, and Apple had acknowledged that a problem existed with a temporary solution. Though that solution helped affected users, a permanent fix has now been released.
The problem with the 13-inch Retina MacBook Pro in particular concerns its trackpad and keyboard. Said the company, "Apple is aware of rare circumstances where the built-in keyboard and Multi-Touch trackpad may become unresponsive on 13-inch MacBook Pro with Retina display (Late 2013)," and from there detailed a temporary fix that involved closing the display to reset the keyboard/trackpad.
Today, Apple has pushed out the MacBook Pro Retina EFI Update 1.3, of which 13-inch MacBook Pro Retina users are being advised to download and install. With it comes a fix for the trackpad and keyboard problem, ensuring that even if a user hasn't been affected by the issue thus far, it won't become a problem in the future.
The update is also available from Software Update in the App Store if one doesn't want to grab it off of Apple's website. As mentioned, a release has also been posted for the 15-inch Retina MacBook Pro, bringing with it a fix for the graphics problem that some experienced. The problem is related to the NVIDIA Graphics chips, says Apple.
SOURCE: 9to5Mac