Retina MacBook Pro 13-inch and new iMac tipped for September

The month of September may very well be one of some blockbuster releases for Apple, with a brand new iMac and the 13-inch version of the Retina MacBook Pro prepped for release alongside rumored mobile devices galore. This tip comes from analyst Ming-Chi Kuo who speaks with Appleinsider on how two benchmarks as well as predictions linked to previous launch times of Mac products leads him to trust that the two mentioned computers will be popping up very soon. Apple has just this week begun to reduce the shipping time for the 15-inch MacBook Pro with Retina display after weeks of it being on the market – time to ramp up sales once again!
The 13-inch version of the MacBook Pro with Retina display will have essentially the same specifications as the 15-inch version, this time with a slightly lower cost and the obvious couple inches shaved off the screen size. This device may very well be released alongside the iPad mini, says Kuo, another device with specifications similar to that of its larger predecessor, this time with a smaller display and lower cost once again. The form factor and high-quality image reproduction, says Kuo, will draw consumers to both products in droves.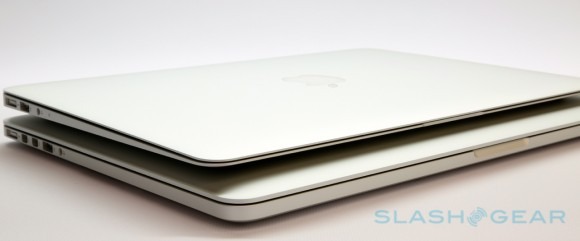 The new iMac, on the other hand, will likely be popping up in September with an actual release date close to the end of that month. Kuo notes that indicators for this situation come from supply chain stock and shipments leading to desktop shortages through the end of July. August will be a big month for factories in China as the desktops begin production in preparation for the end of September.
Check out our MacBook Pro timeline below to see events leading up to these conclusions and stick around as Apple releases the lions in the latter half of 2012!