Renault relents: Twizy EV finally gets windows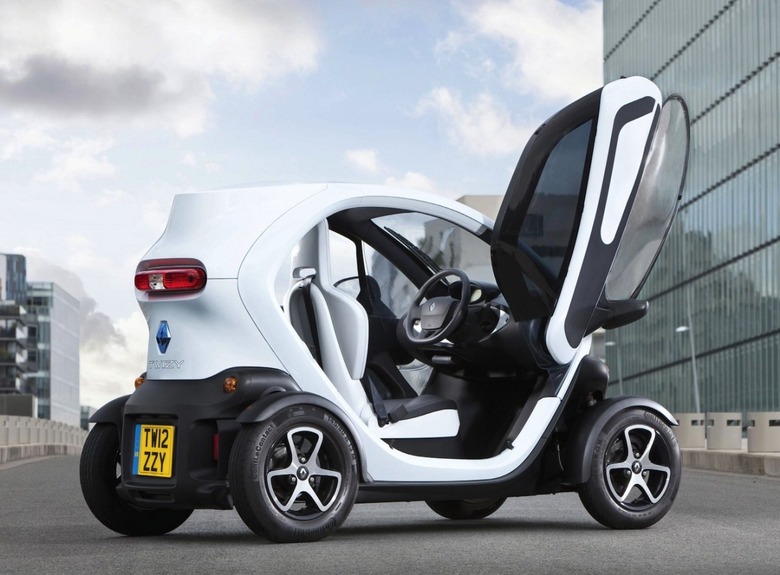 Renault's electric-powered Twizy city car has gained an set of windows ahead of the winter, an unusual option for what's already an oddball vehicle. The twin-seater EV – which sits driver and passenger in a line, rather than side by side – usually lacks anything on the sides beyond a simple safety bar that hinges across the door. That may be practical for sunnier climates, but those facing a wet winter were unsurprisingly less convinced, and so Renault has some optional windows.
Renault previously offered a lower-door add-on, which blocked up the bottom half of the gap, but this new accessory provides full coverage. The system is in two parts, firstly a metal frame which clips on to the door-bar, and then a transparent panel which zips into place.
If you're thinking this all sounds a bit like the hood you might find on a children's stroller, you're not alone; we thought that too. The advantage, Renault says, is that the whole thing can be fitted or removed without tools, and without affecting the standard bodywork. When the weather starts to get better – or when you decide it's easier to drive while wearing a wetsuit and earmuffs- then you can whip it all off again in short order.
There's a gap for access to the door handles and vents to prevent everything from misting up inside, and the whole kit will come in at £295 ($473) when it goes on sale at the end of November. Until then, we recommend gloves and a wooly hat.