Reddit finally making an official Android app, begins beta sign-ups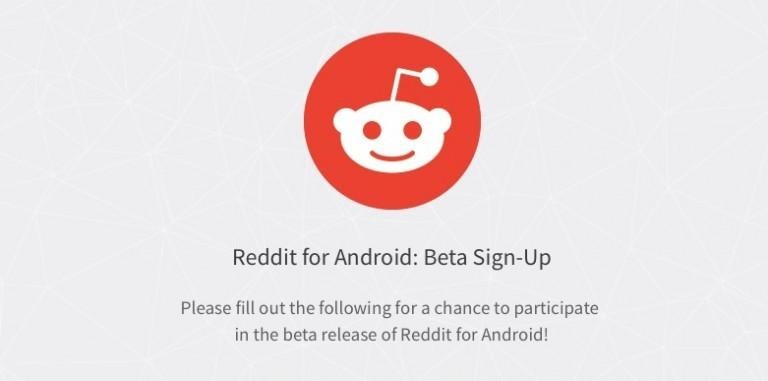 Reddit has had an official client app on iOS for some time now, following its acquisition of Alien Blue in late 2014, but Android users have been stuck resorting to third-party apps or the mobile version of the website. Thankfully that situation is coming to an end soon. The company has announced that it's now working on an official Reddit app for Android, and it's already allowing users to sign up for beta testing via online survey.
Users only have until December 18th to sign up, and it seems the odds of getting selected are slim at this point, as Reddit has said the first round of tests will only involve a few thousand people. The survey is mostly focused on which Android device users have, and their frequency in using the site.
Those selected for the Android beta can expect to be able to submit feedback as well as bug reports. While there's no specific timeframe given for when the app may see a final release, Reddit is hoping to make it as stable and bug-free as possible before launch. The company also notes that beta testers will have access to an exclusive subreddit based around the app, with it being used to announce updates and discuss feedback.
As of now it seems there's no plans to bring this new official Reddit app to iOS, so Alien Blue, while never getting a formal name change or rebrand, will remain the best choice on that platform. It's also not clear how the Android app will differ from Alien Blue in terms of features or design, but we'll likely find out once the first beta users get some time with it.
SOURCE Reddit (Beta survey)