RED Teases 4K 3D Laser Projector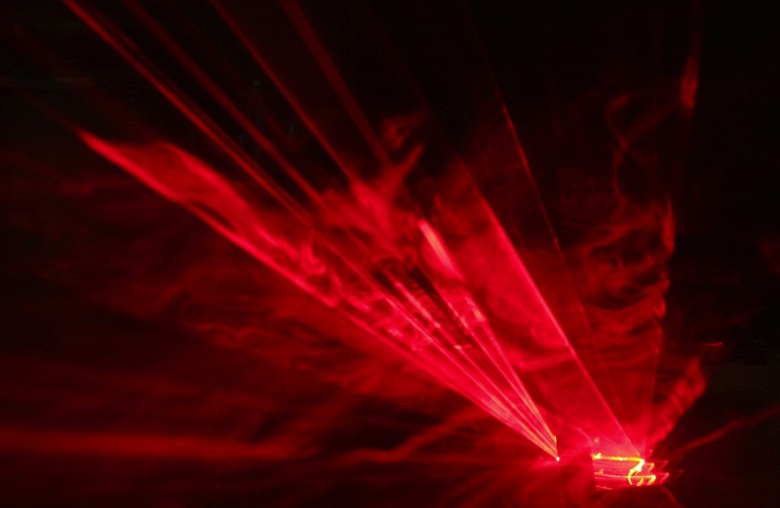 RED is best known for its super-high-resolution cameras, capable of making both eyes and wallets weep, but the company has revealed it now has a home 4K projector in the pipeline. Arch teasemeister (and RED CEO) Jim Jannard took to the company's forums to share the glowing first-impressions from Element Technica co-founder Stephen Pizzo experience with RED's new laser projector, subsequently confirming that "this [projector] is on our roadmap."
"After watching a demo of RED's laser projector I've been struggling to find a way to describe it. Comparing it to traditional professional systems is completely inadequate. I have never witnessed 3D that was as bright or brighter as the best 2D projections until now. It generated the best color, best dynamic range and best images I have ever seen in 3D or even 2D. When I learned we were watching at 1/4 of its total resolution I was speechless.

It was so clean and so vibrant the only thing I can compare it to is Cibachrome. That's it, a giant moving Cibachrome!" Stephen Pizzo, Element Technica co-founder; now partner of 3ality Technica
Later, the exec confirmed that the new RED model is targeted at home users as well as theater use, and that the release date – although not yet public – is expected to be "sooner rather than later." Technical details of the projector are unclear, though the fact that it relies on a laser system (rather than one of Texas Instruments' 4K DLP chips) is obvious.
It's also using a passive 3D system – more details on the difference between passive and active 3D in our SlashGear 101 guide - but seemingly has sufficient brightness so that one of the common complaints of the technology, that it dims the picture, is no longer an issue. Jannard leaves us wanting with his final word on resolution: "we can easily see the difference between 1080P and 4K delivery on a 10' diagonal screen. On a 40' screen it is hugely significant."
[via This is my next]