Today we're having a peek at the latest in a line of "gaming" smartphones released in recent weeks. This device rolls with a 90hz refresh rate (image refresh rater, that is) similar to the Black Shark 2. This device's key rests not just in its display, but its sound, and its connectivity with an abundance of accessories right out the gate.
The Red Magic 3 comes in an stark, black box with a "III" logo on its front in bright red. This device will likely be delivered to your home in the same box I have here, since it's not likely headed to any carriers in the USA any time soon. The obvious effort that's gone into designing this box indicates that the creators of this phone mean for it to stick around for a while. This isn't just a flash in the pan, it says.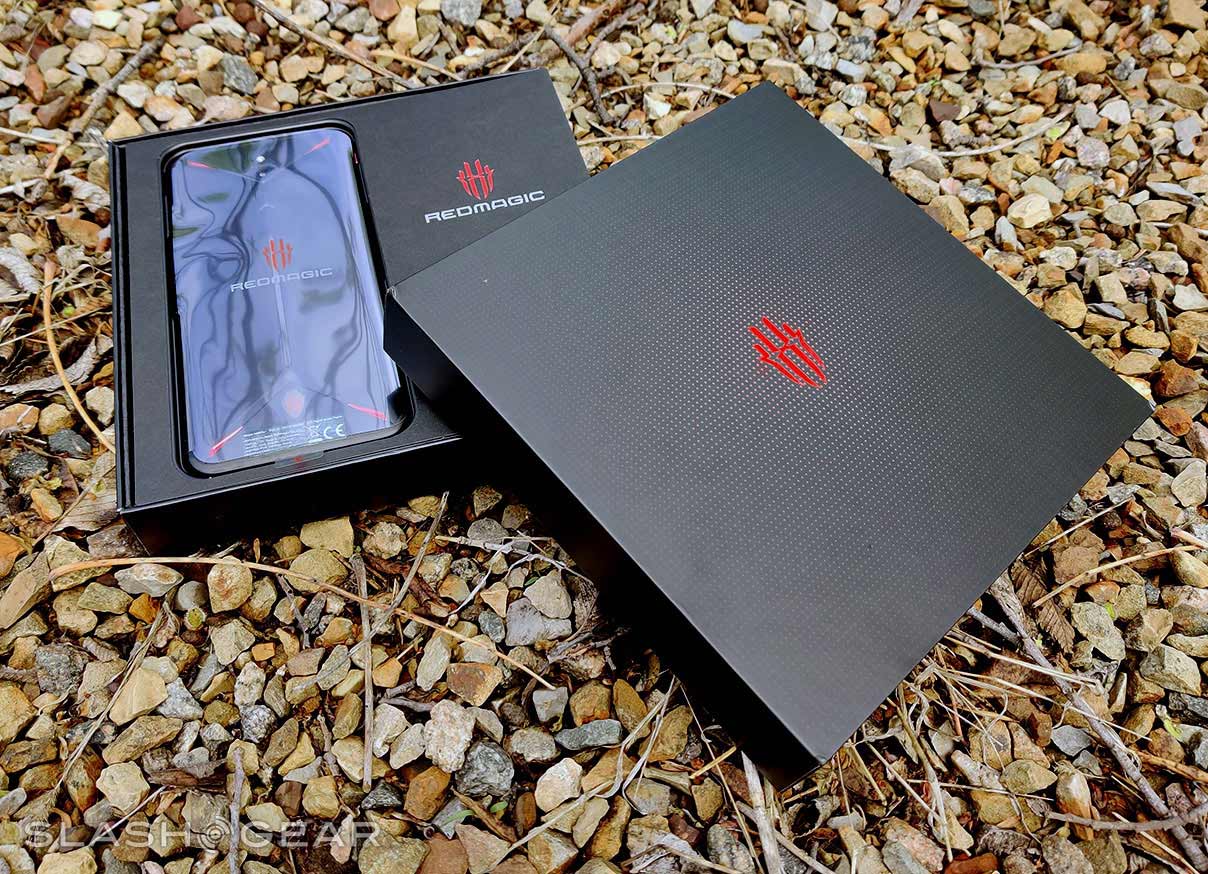 The system-on-chip (processor, chip, whatever you want to call it) on this device is a Qualcomm Snapdragon 855, running with an Adreno 640 GPU – the best of the best from Qualcomm, at the moment. Depending on the version of this device you get, you'll get either 8 or 12 GB LPDDR4X RAM. You'll also be choosing (when you first look to buy) between 128 and 256GB UFS 2.1 2-lane internal storage.
Around and inside the device is a collection of sensors, including a fingerprint scanner, g-sensor (gravity), compass, gyroscope, proximity, and an ambient light sensor. At the base of this phone is USB 3.0 (Type-C). There's also a Dual nano-SIM slot and a standard 3.5mm audio jack (headphone jack, praise the jack gods, they are good).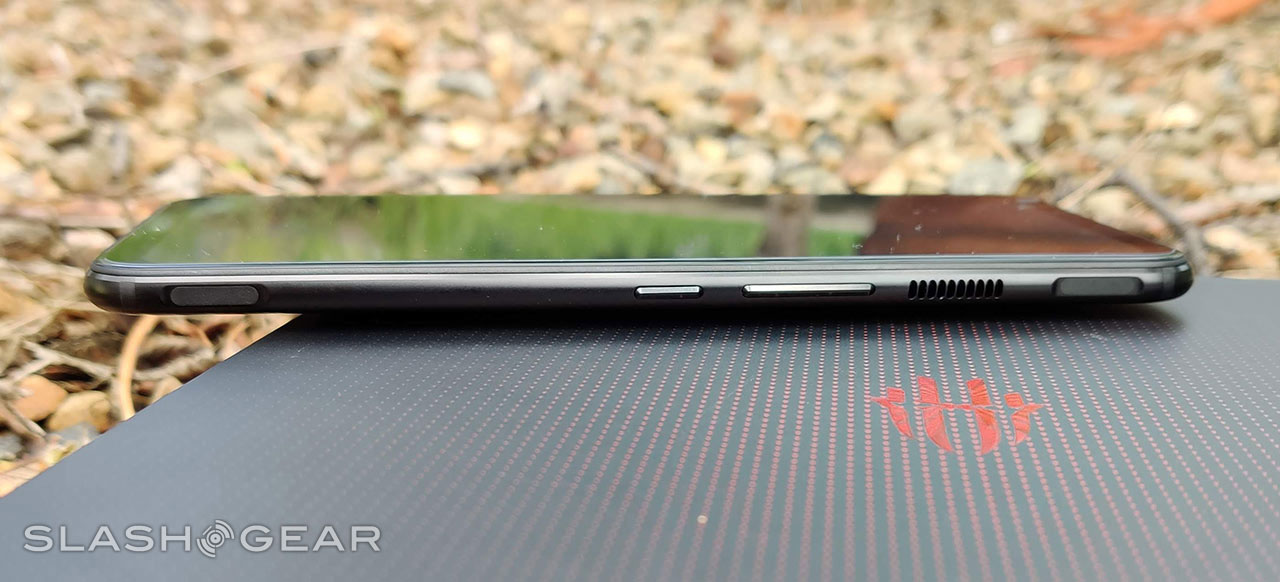 The USB-C jack is where you'll charge the 5000 mAh battery inside this phone. It'll be interesting to see how long this relatively sizable battery lasts VS the other gaming phones on the market today.
The back side of this phone has a since-lens 48-megapixel camera with a Sony IMX586 sensor. In this setup we've got 0.8μm pixel size, f/1.7 aperture, and the ability to capture 8K resolution at 30fps. There's some super slo-mo ability here too – we'll see! The front camera is 16MP with 2.0μm pixel size and an f/2.0 aperture.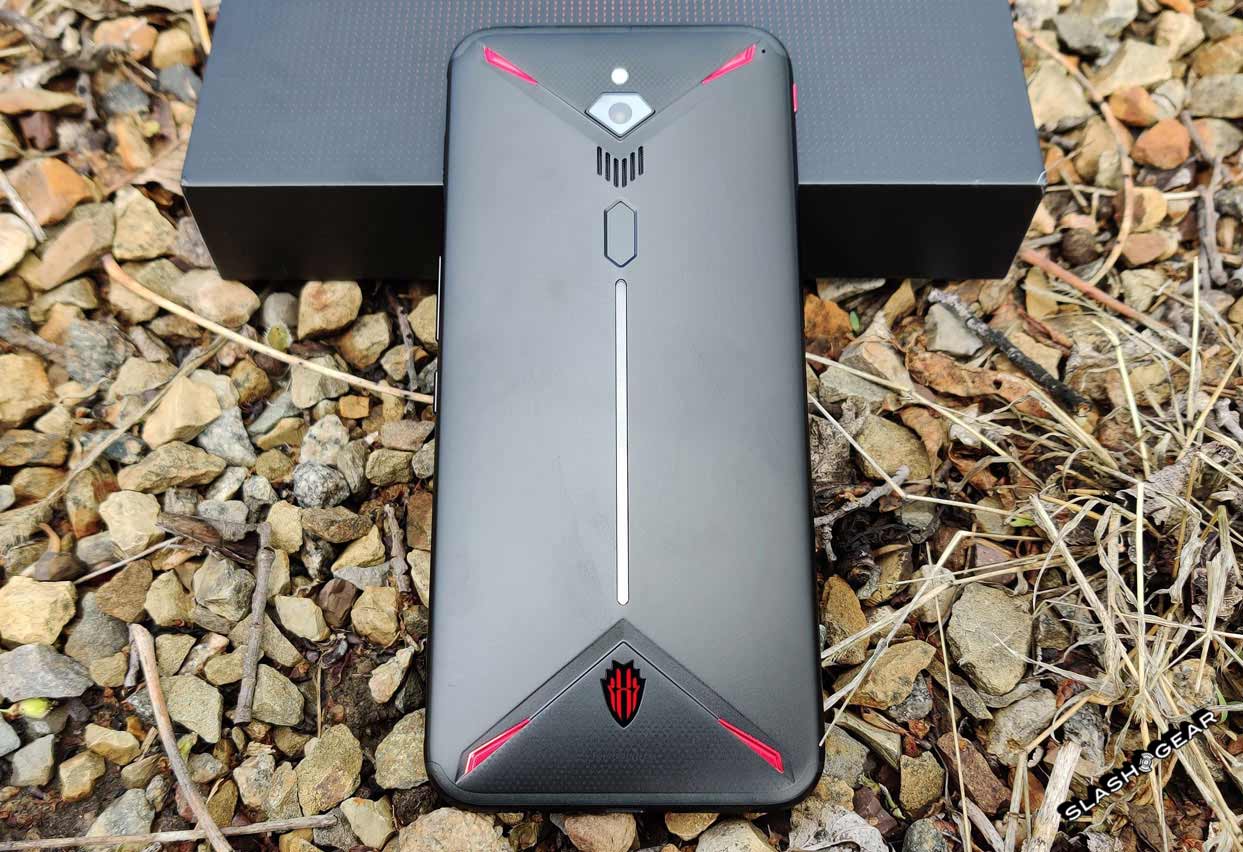 Inside this smartphone is a relatively stock Android 9.0 Pie experience. NOTE: On the Red Magic 3 official website, they say "Android 9.0 Oreo", which does not make sense – in fact it's just a mistaken name, as this phone does indeed have Android 9.0 Pie inside.
In addition to a power button and volume buttons, there's a physical "GameBoost Switch" – kinda like an overclock TURBO button. Sorta like that. So while Android inside is "stock", there are a few interesting features that've been added. Also it's got square app icons, not circular – so it's not absolute stock Android – it's something LIKE stock.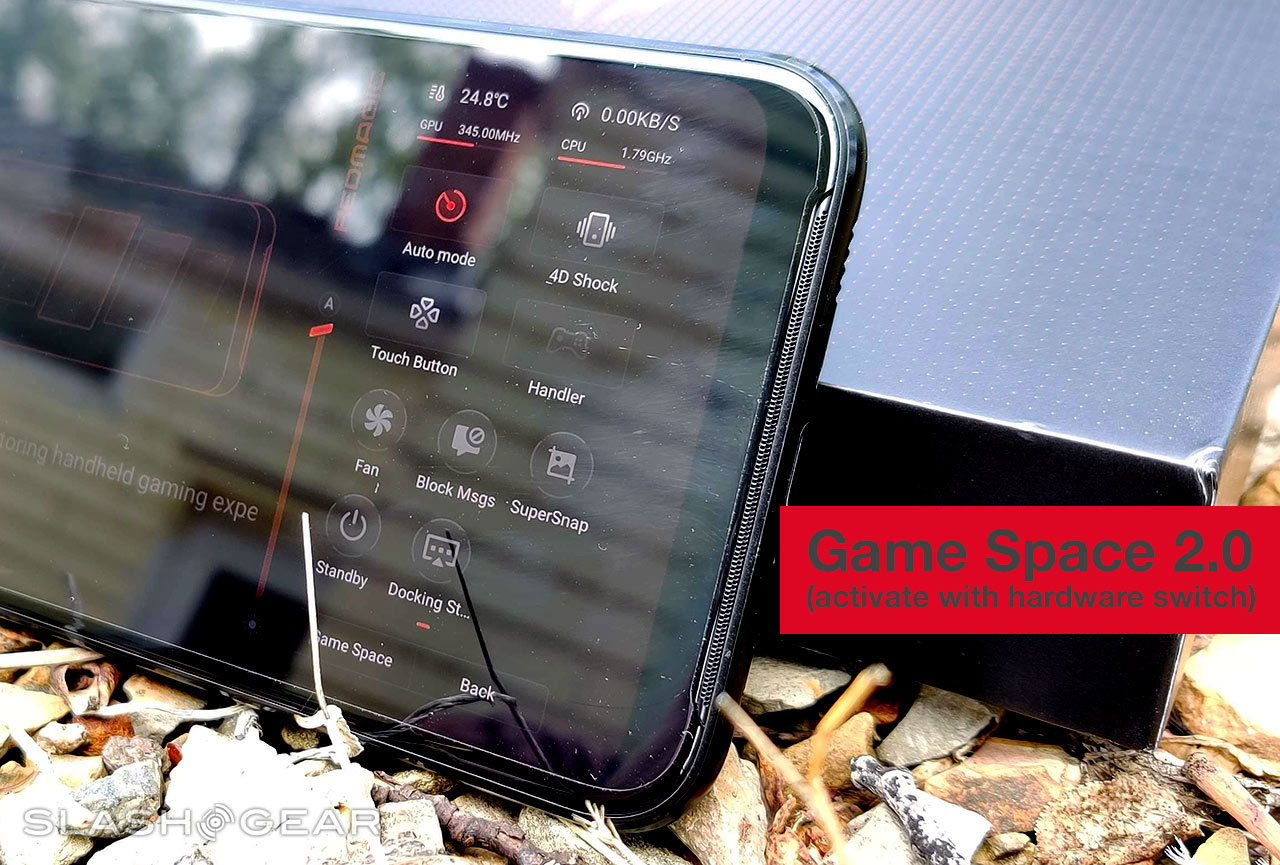 Much like our Black Shark 2 Review and our Razer Phone 2 Review, we'll be putting this Red Magic 3 gaming phone through the paces. If you've got any questions you'd like answered or tests you'd like run, let it be known below!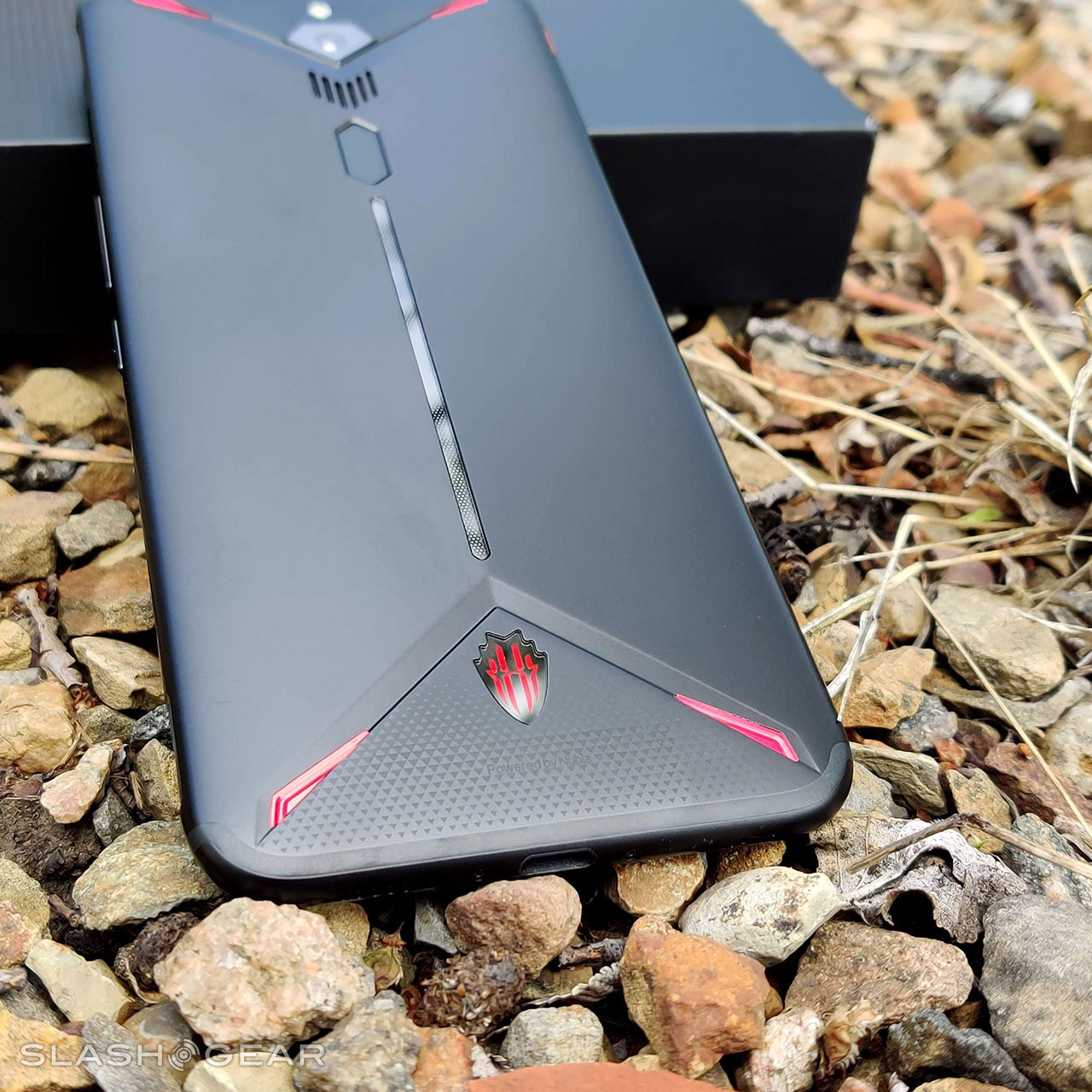 This phone can be purchased from Red Magic online right this minute starting at $479 USD. That's for the Black version with 8GB RAM and 128GB internal storage. The timeline of links below will lead you to additional coverage – behold and tap away!