RED Lithium Camera aims to make Hydrogen One phone useful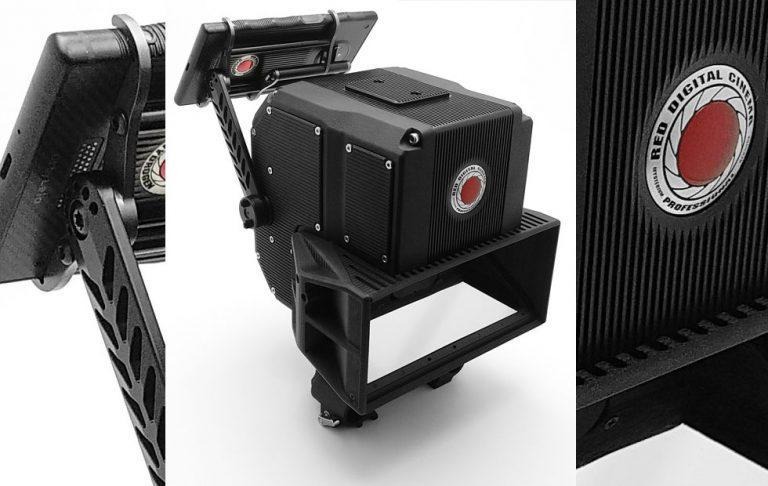 After some rather negative reviews of the RED Hydrogen One smartphone earlier this year, the company's revealed an accessory of sorts. The RED Lithium Camera is a 3D camera for video professionals, and one that uses the Hydrogen One as a viewfinder and controller. The Hydrogen One wasn't meant for consumers, clearly – now it'll be a part of something far more expensive.
Assuming you're going to work on a big-budget movie project and you're looking for the newest way to shoot said film in 3D, this is it. Earlier reports from a Hydrogen One party in May of 2018 showed a device made in collaboration between RED and Lucid.
Lucid is a 3D camera-focused business that shifted focus from hardware to software in June of 2018. Their focus is on AI-driven 3D software. They license their 3D Fusion AI-based depth-sensing technology to device makers. We very recently reported on Lucid working with Sony's new 3D Time-of-Flight camera sensors tech. The 3D depth-sensing tech of 2019 smartphones aplenty seems to be coming to a RED 3D camera (with a $1,300 controller) in the RED Lithium.
In a set of comments this week, RED collaborator Phil Holland suggested that Lithium will use two digital cinema sensors, zoom lenses, and a very light body. Holland suggested that the most recent build he'd heard about weighed in at around 6 pounds (without a battery). The price of this device will likely be a bit out of range of the average consumer, as it's meant for professional film sets and such, on that assumption you can probably rely quite easily.