RED Hydrogen One up close: 5 details we just found out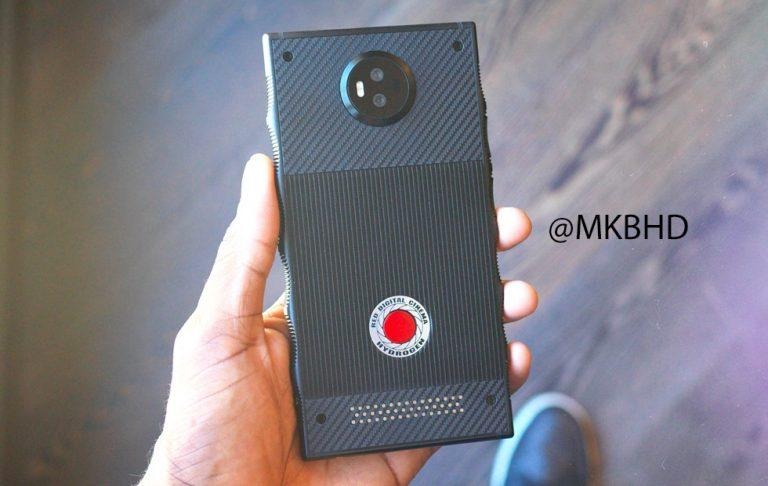 The first RED-branded smartphone RED Hydrogen One reached the hands of Marques Brownlee this week in prototype form. In a video (embedded below) he presented the device as it is today – still mostly a Beta sort of product. The potential for this product, an apparently very real product, is surprisingly giant. While the pricing might be the most key element, the first RED phone might be a game-changer.
We first saw the RED Hydrogen One back near the beginning of July. Back then the device only appeared as a single image. What we learned back then was the very basics – and the idea that this modular smartphone would have a holographic display. In the video you're about to see, MKBHD shares quite a bit more.
Display Modes / H4V
This device will carry with it a 5.7-inch "professional hydrogen holographic display." That'll be roughly equivalent to the rest of the top-tier smartphones on the market today, and just .1 inch smaller than the Galaxy S8. This display will allow the user to view H4V content which MKBHD suggests can't really be described without seeing up close and personal.
This display will allow 2D content to be viewed normally at full screen resolution as well as H4V. That's holographic RED Hydrogen 4-View content – abbreviated as H4V. Stereo 3D content will be able to be seen here, as will both 2D and 3D VR, AR, and Mixed Reality content.
Not just for photos and video
H4V or "4-View" content will be not only for photos and video, but for games as well. Cross your fingers for a H4V port of Portal. There's also going to be a system with which H4V content can be shared on the web, uploaded and downloaded and viewed by Hydrogen One users.
HYDROGEN SYSTEM mods
This device is meant to connect to other RED products. Think that display with this camera. That camera costs around $15-thousand dollars if you plan on buying it straight from an Apple Store. The phone will cost $1195 in its Aluminum edition, and $1595 in its Titanium edition – for now. RED suggests that these prices may well change before standard launch.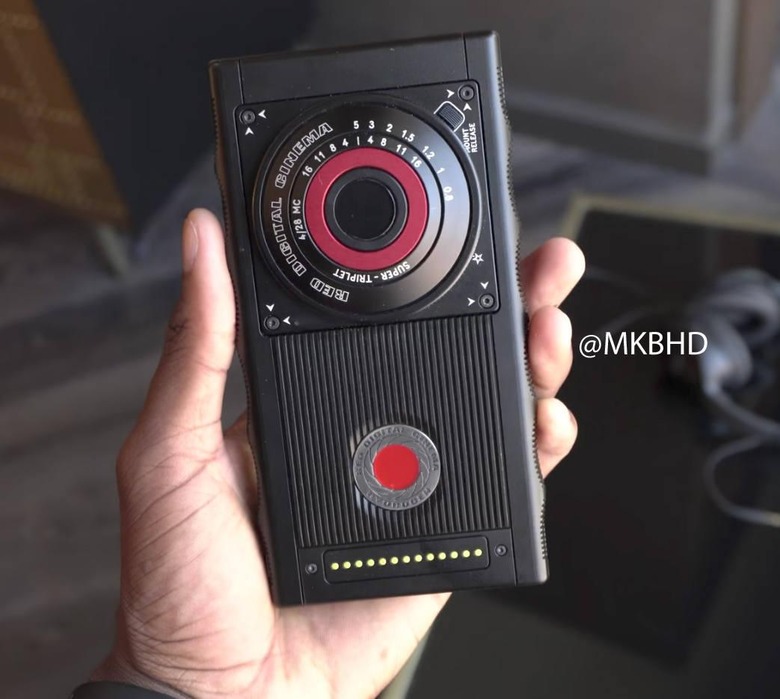 Connecting to other RED Hydrogen devices will be possible with the back-facing array of gold pins. That's not unlike what Motorola has with the Z series – but here it's meant for much more high-end accessories. In the HYDROGEN SYSTEM will be attachments "for shooting higher quality motion and still images as well as HYDROGEN format holographic images."
Pocket Cinema Camera
According to RED, this device is meant to be a Pocket Cinema Camera. RED's own James Jannard, quoted by MKBHD, this device "can and will be the future of small form factor cinema." According to Brownlee, Jim also suggested that the quality of this device's camera should only be surpassed by RED's own bigger cameras.
Launch and first working model date
Within the next 30-45 days we'll apparently see a full prototype with both the external hardware and the display in full effect. While some prototypes of HYDROGEN SYSTEM mods are in development (like the one you see above), they won't be available at first launch in Q1 2018.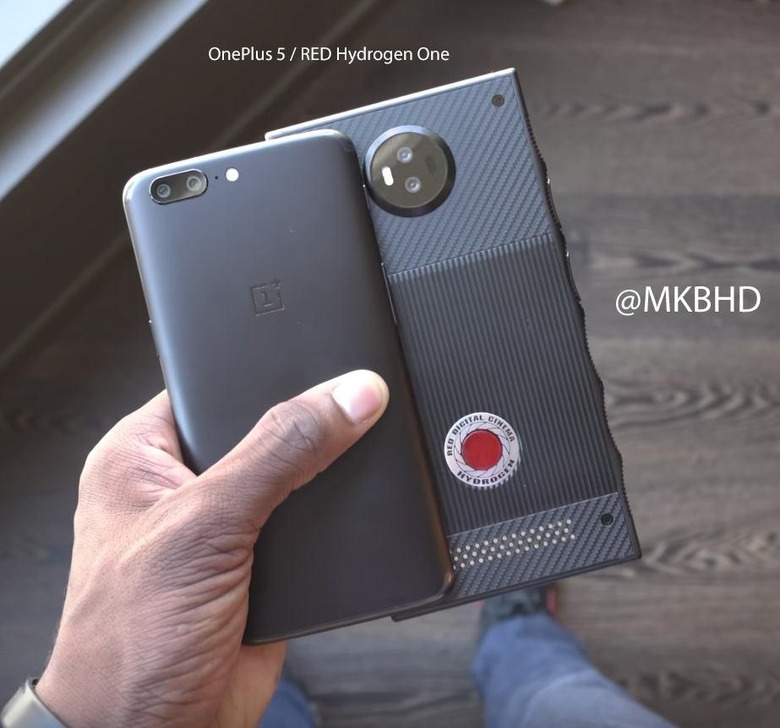 Release for this smartphone alone is targeted at Q1 2018. That's within the first three months of next year. The first boxes will include the smartphone – called "HYDROGEN ONE Media Machine" in its first set of documents – as well as a USB-C cable, wall plug, and what RED describes as a "special small token" for ordering the first batch.