RED Hydrogen One promises holographic display on modular smartphone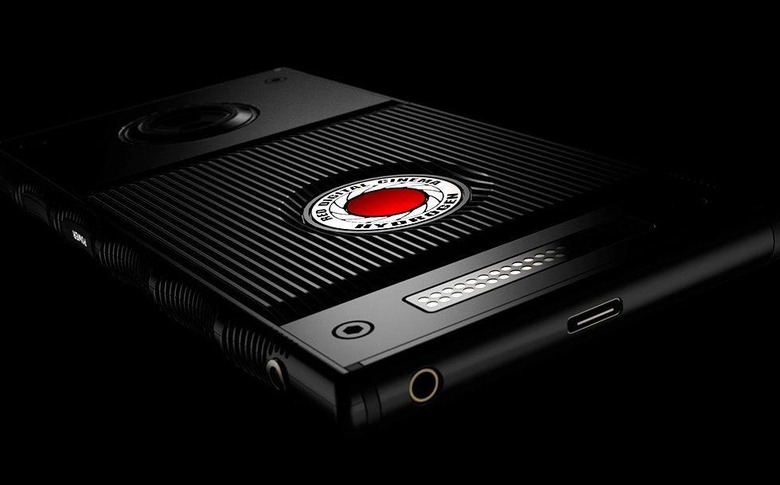 High-end camera manufacturer RED has announced its latest product, the RED Hydrogen One, its first ever smartphone. Described as "the world's first holographic media machine in your pocket," the Hydrogen phone promises not only to capture high-quality images and video, but offer "holographic multi-view" without the need for special glasses. However, it won't come cheap.
Details are in fairly short supply at this stage. On the more mundane front, Hydrogen One will be an Android-powered phone, with a 5.7-inch display. It'll have a USB-C port for charging, and a microSD slot.
Then, though, things start getting more curious. That display is said to use "nanotechnology that seamlessly switches between traditional 2D content, holographic multi-view content, 3D content, and interactive games." It'll work in both landscape and portrait orientation, but require no special glasses or eyewear to see the effect.
There'll be support for special holographic RED Hydrogen 4-View content (H4V), and stereo 3D content as is more commonly associated with 3D glasses. Converting that regular 3D to H4V format will be supported, too. It'll also work with virtual reality, augmented reality, and mixed-reality content.
At the same time, there's a new H3O algorithm that RED promises will turn regular stereo audio into multi-dimensional sound. "Think 5.1 on your headphones," the company promises.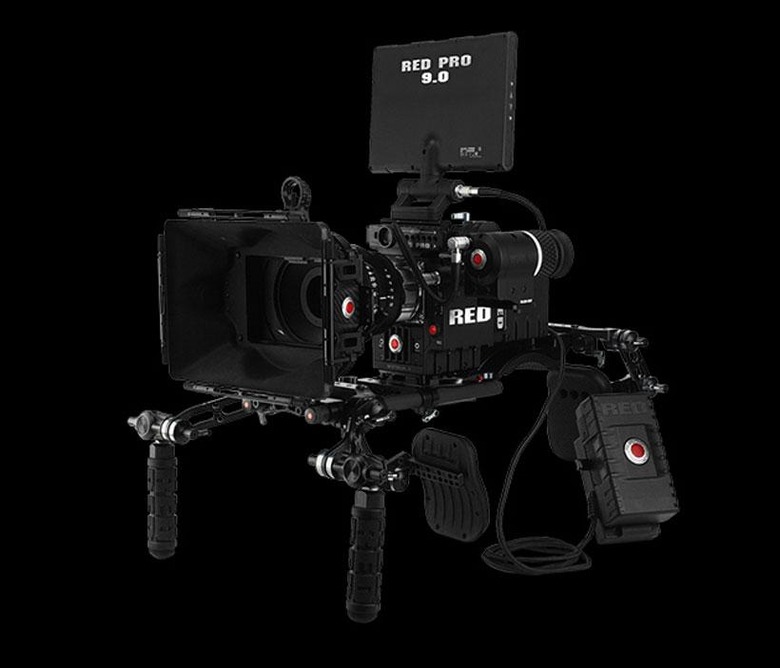 On the flip side, there'll be broader content creation support than you might expect from a smartphone. Hydrogen One is billed as the first part of RED's new modular system, with a high-speed data bus connector on the back that will allow for new add-ons. Much like changing lens on a traditional RED camera, that will give the phone different abilities: higher resolution stills and video, for instance, or capturing Hydrogen-format holographic images.
Hydrogen One will also integrate into a broader RED setup, if you're lucky enough to have one. It'll work with the company's Scarlet, EPIC, and Weapon cameras, offering a remote user interface and monitor.
The first examples are set to ship in Q1 2018, RED says, though warns that they'll come from a "first production batch". Two finishes are being offered, aluminum for $1,195, and Titanium for $1,595. The display will be the limiting factor, RED claims, already cautioning that it's unlikely to be able to meet predicted demand and that subsequent pricing may rise.
Meanwhile, additional modules will follow on in due course, though RED is yet to detail exactly what they are. Overall, this is certainly an intriguing device, though given the price – high even for an unlocked, multi band smartphone – and the lingering questions we could forgive you for keeping your credit card in your wallet. You can bet we – and photographers and videographers in general – will be watching Hydrogen One's progress closely.
Update: RED founder Jim Jannard has weighed in with a little extra information about the Hydrogen One. In a forum post he described the holographic display as "multi-view (4-view) as compared to stereo 3D (2-view)" and very different from the lenticular displays you might remember from Amazon's Fire Phone and the Optimus 3D.
"Lenticular display dramatically lowers resolution, cannot be turned off for standard 2D content, only works in one direction (usually landscape), has color crosstalk... to name just a few issues" Jannard writes. "My bet is that other "big" companies will try to re-package lenticular 3D displays with eye-tracking in response to our program. Don't fall for it."
He also talked briefly about the modular camera system. While the Hydrogen One will have its own front-facing camera and rear camera, Jannard suggests not expecting too much from them. Instead, the real value is adding an image sensor from the company's full camera range – or something like it – to the phone:
"It also comes with internal storage and an external micro SD card slot. And a headphone jack. A selfie camera and a back camera. These cameras will not produce cinema quality images. No cell phone does. What we will have is a modular system that adds image quality well beyond any other camera short of our professional cameras. Remember that we have a lot of elbow room on this front. Our Weapon Helium sensor scored 108 on DXOMark.com That beat the Sony A7RII by 10 full points."
MORE RED