Red Bull Global Rallycross Will Debut All-Electric Series In 2018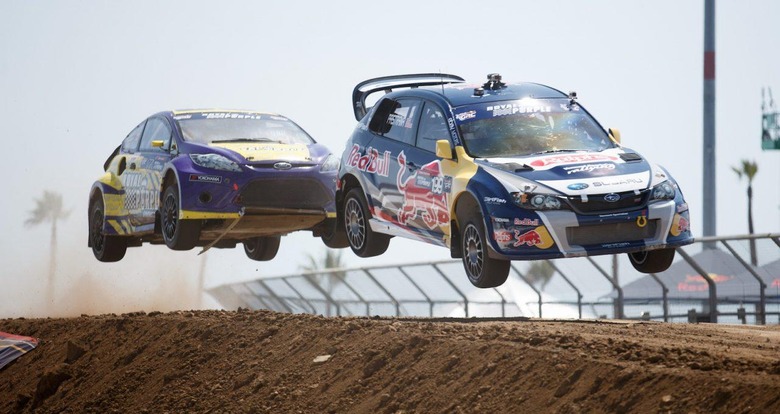 Professional racing leagues are rapidly turning to electric cars: there's already Formula E, based on the F1 series, and the upcoming Electric GT World Series, which will use the Tesla Model S sedan. Now it seems time for Rallycross to get in on the action. Red Bull has announced that its Global Rallycross series will feature an EV racing class starting in 2018.
In their announcement, Red Bull says the new electric class will be held alongside its existing series, Supercars and GRC Lites. Rallycross, for those unfamiliar, sees modified production cars racing on tracks that both dirt and asphalt sections. Meaning we'll finally get to see some EVs getting dirty and making jumps.
Red Bull GRC CEO Colin Dyne gave the following statement as part of the announcement:
"The 2018 season will be a landmark year for us as we welcome electric vehicles to the grid for the first time. The electric car is one of the hottest topics in the automotive industry, and manufacturers across the globe have recognized its immense potential. We want to embrace this technology by welcoming it into our series as we continue to grow and expand."
Unfortunately there's no word yet on what types of cars will be used in the new class, but GRC's other classes see manufacturers like Subaru, Ford, VW, Honda, and Chevrolet participate.
Both Red Bull and the United States Auto Club (USAC) will be jointly governing the new series. This makes it the first all-electric racing event to be sanctioned by the USAC, which is one of the US's oldest organizations to oversee auto racing.
SOURCE Red Bull