Re-watch the first all-female spacewalk via NASA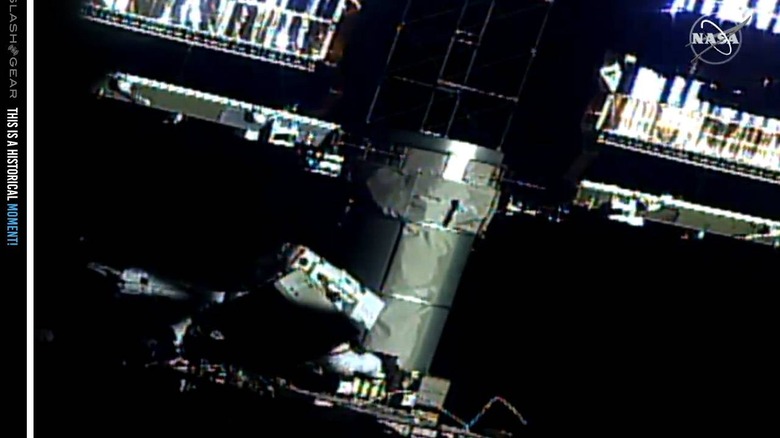 UPDATE: The spacewalk is effectively complete, but we can watch it again and again since NASA's recorded the whole thing, live in effect. Humanity's first all-female spacewalk started at 7:50 a.m. EDT (1150 GMT) on October 18, 2019. Astronauts Christina Koch and Jessica Meir worked outside the International Space Station to repair the station by replacing a power controller.
NASA marked the official beginning of the spacewalk a Koch and Meir switched their space suits to internal power. NASA's space suits, aka EMUs (extravehicular mobility units) are in the process of being redesigned back on Earth, too – take a peek at the new space suit for Artemis to learn more about how they're 3D-scanning human bodies to make sure the next generation of hardware is more universally compatible with all humans – not just standard-sized males.
ABOVE: A video from NASA all about this space walk. This video was first released about a week before the actual live date of the spacewalk itself.
NASA noted this week that the space suit worn by Koch had "the same portable life support system as used by Kathryn Sullivan, the first U.S. woman to walk in space on Oct. 11, 1984." This is pretty neat, but it's also done out of necessity. The portable life support system (PLSS) is part of the current NASA EMU spacesuit system of parts, and there've only been around 20 in existence since they started production almost 40 years ago.
Other women who've conducted spacewalks since 1984 include Kathryn Thornton, Linda Godwin, Tammy Jernigan, Nicole Stott, Tracy Caldwell Dyson, Kate Rubins, Susan Helms, Peggy Whitson, Heide Stefanyshyn-Piper, Sunita Williams, and Anne McClain. Svetlana Savitskaya was the first woman to walk in space on July 25, 1984 as she exited Russia's Salyut 7 space station.
Above you'll see a live feed from NASA. This feed will include the space walk itself at around 8AM ETD. [UPDATE: Now complete! Congratulations to everyone involved!] Once the feed is complete and NASA re-posts the highlights, we'll make the switch!