Rdio drops family plan rates as Spotify ramps up competition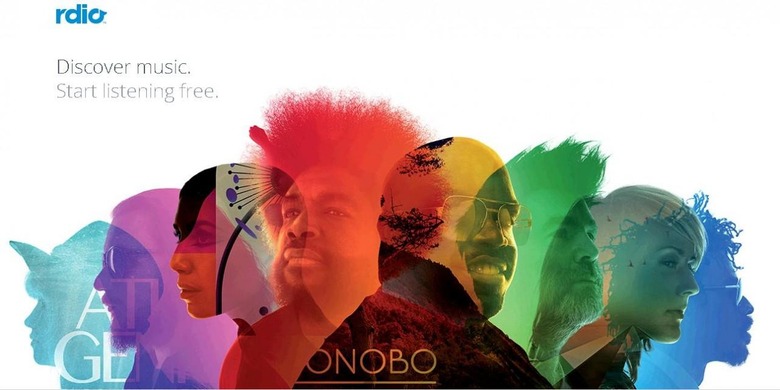 Rdio has upped its game against competitor Spotify, announcing a new pricing structure for its family plans following Spotify's own discounted family rates. The service wasn't shy to point out that it did the family plan setup first (back in 2011), and with its new pricing structure the music streaming service goes toe-to-toe with Spotify by matching its rates. As of today, Rdio subscribers can add family members to their account for an extra $5 per month. This follows Rdio's family plan boost from 3 to 5 accounts that happened last summer.
Under the new Rdio family plan, two users can get the service for $14.99 USD, while three can be on a subscription for a total of $19.99, four for $24.99, and five for $29.99. This is a notable drop over its previous options, which would have put five members on a plan that cost $32.99.
This mirrors Spotify's new family plan option, which also costs $29.99 for five members on a subscription. The benefit of a family plan over sharing a subscription is that everyone can listen at the same time if they want — by sharing a single account, only one person gets to listen on their device at any given moment.
The new pricing structure is rolling out today, says the service, so users interested in upgrading should be seeing it now. As of November 5, for those unaware, Spotify's own family plan is also available.
SOURCE: Rdio Blog