Razer teams with Maingear for the gaming PC of your dreams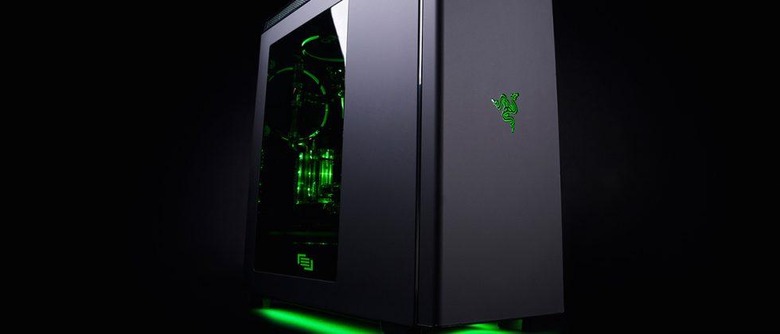 The PC gaming specialists at Razer have been busy over the last few weeks, unveiling a plethora of new products including an iPad keyboard, accessories like mice, headphones, and cameras, and even an update to the Blade gaming laptop. But as the IFA 2016 event draws to a close in Berlin, Razer has one last announcement to make: a new tower rig called the R1 Razer Edition, built in collaboration with gaming PC-makers Maingear.
At first glance, the R1 Razer Edition features all the signature marks of Razer: a sleek, modern black box, green glowing effects, and a neatly organized interior. Even the optional liquid cooling system feature green lighting. Beyond the looks is Maingear's detailed build quality, with customizable components and their internal Origami Wiring.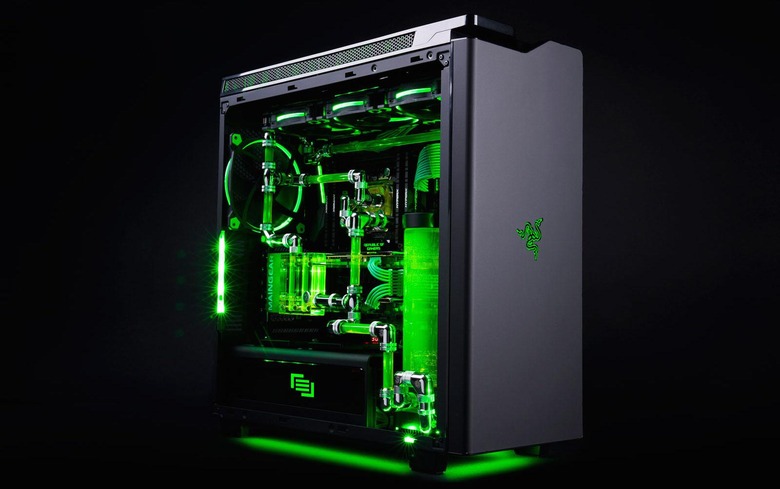 The R1 Razer Edition is available starting today on Maingear's website, with a base model starting at $999. That price includes a 3.2GHz Core i5 processor, 8GB of RAM, a GeForce GTX 1060 video card, and a 1TB hard drive. Buyers can also choose to go with AMD for their graphics needs, and each computer is hand-assembled by Maingear.
But beyond the entry point, the options will go as high as your wallet will allow, including up to a 10-core i7, 128GB of RAM, dual GeForce Titan Xs, a 1.2TB solid-state drive, and the previously mentioned liquid cooling. For those with deep pockets and looking for a 4K and VR-ready system, there's no obstacle this won't handle.
SOURCE Maingear 1, 2